Personal protection puppy training
Julie Teffeteller said she cried out for her Maltese puppy Bibble as soon as she saw a large pit bull-mix pushing the 5-pound puppy with its nose Sunday at the Wannamaker Dog Park in North Charleston.
Both the pit bull's owner and Charleston County Park and Recreation officials said Monday that they were devastated by the fatal attack. Judi Telford, the mother of the 17-year-old girl who took their dog, Rocket, to the park, shed her own tears Monday when she found out that Bibble died.
Telford said she and her daughter are dog lovers who volunteer at the Society for the Prevention of Cruelty to Animals, where they adopted the 5-year-old female. Telford said her daughter took the family's two dogs to the park Sunday to get some sun and exercise. O'Rourke said the fatal attack was the first to happen at any of the county's three dog parks.
Park officials said posted signs warning owners that their dogs' behavior is their responsibility, along with a dog-loving community that polices itself, have kept the dog parks a safe place for all dogs for more than two years.
They don't want to see pit bulls banned from the parks, but they would like to see people take responsibility for their dogs, as the signs say. After the conversation, Teffeteller said she has no ill will toward the family or their dog. Enlarge Bibble, a Maltese that belonged to Julie and Branndon Teffeteller, was attacked by a pit bull-mix Sunday at Wannamaker Park in North Charleston. Executive Director Tom O'Rourke said dog owners know they assume all responsibility when they use the dog parks, but he plans to push for new fencing that will separate smaller dogs from larger dogs to help prevent it from happening again. He said several witnesses to Sunday's attack have recommended they provide a special area for smaller dogs, something he expects to be implemented at the Wannamaker and James Island dog parks "sooner rather than later." The dog park at Palmetto Islands already has a makeshift pen for small dogs made out of extra fencing left over from a dog event, he said. He said he knows from conversations with dog park representatives from across the country that something like this was bound to happen eventually, especially when considering that the three parks get more than 100,000 dogs a year. North Charleston Police identified the Telfords through the license plate number taken by a park official, but Public Information Officer Spencer Pryor said no charges will be filed because it is a civil matter.
And that's when the owner jumped on top and tried to pull him off and then pulled his knife out and stabbed the dog," said Capt. She also claims the bulldog approached after she pulled Cain away and the other owner put his dog back on the ground."If you felt that your dog was in danger or you were in danger, you had everything.
You should have just walked away," she said.The owner of the bulldog told police he feared for the safety of his dog and himself.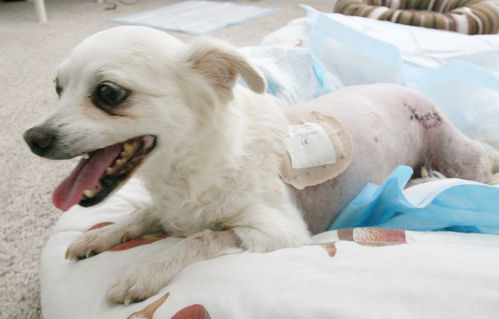 Comments to «Pitbull attack dog park»