25 Oct. 2008


How to make a toy box out of plywood,gold inlay on wood,picnic table plans round free - Test Out
Now that the plywood pieces were rough cut to size with a circular saw and back in the shop, it was time to cut them to final size. The original plans I was using as a (very) rough guide called for the sides box to attach to the front and back of the box by just butting up against the rabbets and being held in place with glue and brads. After double checking that I was cutting the dado for the box floor on the correct side of the side pieces (it's actually very easy to get this messed up) I plowed the dados. Prior to glue up, it's always a good idea to dry fit everything and make sure you didn't make any mistakes. I took everything back apart and spent some time sanding the pieces, especially the inside faces, as the corners would be very difficult to get smooth once the box is assembled. One area that I had to be careful with when doing the glue up was dealing with squeeze out on the inside of the box, as again in the corners it can be difficult to remove. Creative Team member, Amber is here to show us how to make a DIY Toy Box with a Herringbone design! Let's be honest I have a toddler in the house and my downstairs is seriously OVERRUN with toys and I needed to figure out something to do about it. One of the things I knew I wanted for my toy box was to put casters on the bottom so that it could be easily moved around.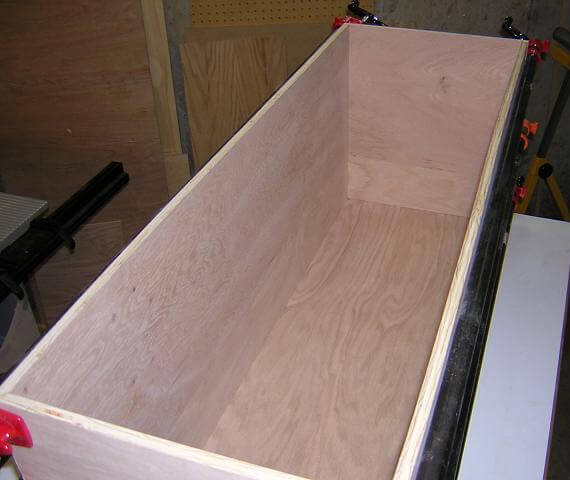 For the front and back of the box I wanted to do a pattern with the crate pieces because I liked the idea of giving the toy box some personality! With all of that hard work that went into cutting each board I wanted to make sure they were all securely adhered to the toy box frame by not only nailing but gluing each board down as well. I also wanted to be able to add some handles to make it easier for little hands to grab onto. Of course for a little toddler on the run I added casters so she can wheel her toy box around anywhere she wants!
For the interior of the box I used leftover paint from an accent wall in our living room but to make sure it stood up to the abuse of all of those toys over time I applied several coats of polycrylic.
I absolutely LOVE how it turned out and after using it for a couple months now I honestly wouldn't change a thing about it. I didn't feel that this would be very strong, so instead, I opted to flip the front and back pieces around so the rabbets faced outside, then cut a dado in each side piece to for the rabbets to slip into.
Although everything fit nice without clamps, I went ahead and used them anyway just to make sure things were tight. After deciding what material you are using think about the pratical size of the box and what will be its purpose.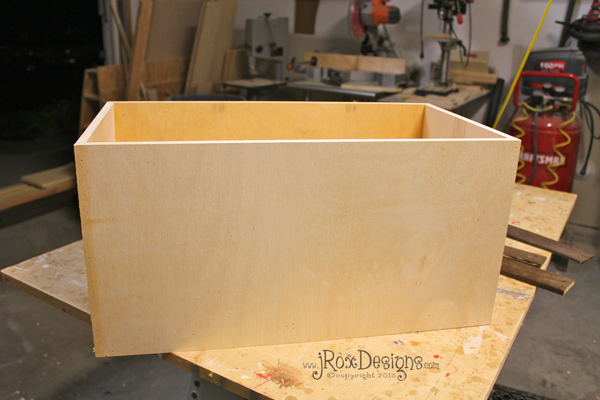 I wanted to make sure these were very accurately cut, so I spent a little time with some scrap to test my setup. Before the glue set up I also took some corner to corner measurements to ensure that the box was square. I did have one small pinhead-sized drop of squeeze out, but this was easily removed with a chisel after the glue had started to set up. I want to be able to have a lift out tray to store items I use on a daily basis and I would add wheels to the bottom in order to move it around easily. I can't see how suffocation can be an issue given that there are two big holes in the sides.