With Stanley having already put their Bostitch brand (marketed at Lowes) on a bunch of handtools made in Asia – why not add Dewalt. I have a few details about some of their hand tools, the ones Dewalt is calling their 5 most innovative tools, but there's no complete list available yet. The new product line includes more than 100 professional-grade tools and accessories, and will hit The Home Depot stores and independent distributors beginning in June 2011. It seems to me not so much a blending of brands as it a marketing ploy to try to broaden their customer base and compete with TTI (Milwaukee brand hand tools) and Newell-Rubbbermaid's Irwin brand.
I'm fairly certain that the tools will be imports, but would like for once to be pleasantly surprised. Looking this one over, it seems to have all the essentials in a handy, ever-ready, grab-and-go box. You could build an entire home, from the concrete slab to the guest bathroom towel racks, with only supplies from the Home Depot (or Lowe's).
You've got hand tools on one side and power drills on the other, with the real bad-ass stuff like reciprocating saws and nail guns in the middle.
One time I dawdled too long in the tools aisle and almost convinced myself I needed to buy a circular saw to complete a minor outdoor project.
One hope is that it will foster some innovation so as to help Stanley distinguish the Dewalt hand tool line from their other brands.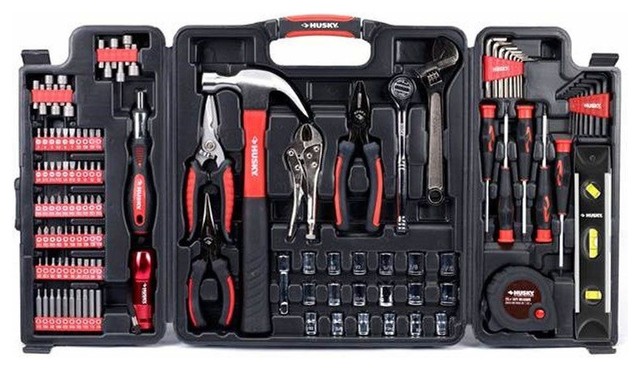 21.06.2015 | Author: admin