Metten is in the area of Germany known as Bavaria, with some high hills and much rolling farm land growing mostly sugar beets. The workshop, and DICK's tool showroom, are in the small town of Metten, a little over an hour from Munich in the southeastern part of Germany known as Bavaria. Woodworking as a hobby (specifically woodworking as opposed to "household DIY" in general which has always been a common pastime :-) is a rather new concept and there are still very few people involved in the woodworking scene. All I can figure is that either there is very little *hobbyist* woodworking, or there's something very different culturally when it comes to magazines. Many are turning to to the American woodworking communities as there is much more going on there. Metten is a typical German town of white washed houses with tile roofs along winding streets, a few restaurants and shops, a thousand year old monastery, and lots and lots of paths to walk. And then there is a large bench room, a machine room with big industrial tools, and a lounge where we ate lunch every day (catered) with an espresso machine, fresh fruit, and a large library of books and magazines. From what I could learn and observe, German woodworking is highly skilled, but conservative and quite bound to tradition, often heavy, and overly ornate.
I wouldn't go to Germany just to take a class, but the overall experience will stick with you for a long time. Many "serious" hobbyists here subscribe to Fine Woodworking or some other US or UK publication. The name might give you a chuckle, but for 165 years, the German company DICK has been in the serious business of making and selling some of the world's best woodworking hand tools. As you would expect of German attention to detail, the workshop is impeccably organized, well lit, spacious, and full of more hand tools than you ever knew existed. After getting to know all the great US Sources for woodworking it really confuses me, that even bigger bookshops give me strange looks when I ask about woodworking books.
Check in every weekday for news, information, projects, and answers to questions from Fine Woodworking readers everywhere.
I guess it all goes back to the historical development of the woodworking trade, over centuries the guilds have rigorously controlled all kinds of crafts, and are still doing so in some respects.
I too would have liked to attend your classes at Dick in Metten this year, but just couldn't take the time off from my daytime job.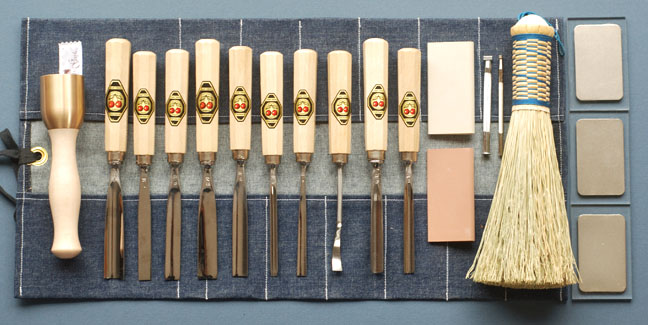 It is practically unheard of that someone can start a woodworking business without a proper (usually 4-year) apprenticeship in a woodworking trade ("Tischler" or "Schreiner" = cabinet maker oder joiner, "Zimmermann" = carpenter) approved by the respective guild, followed by several years as a "Geselle" (journeyman) and then passing the "Meisterpruefung" (examination for the master craftsman's diploma). To understand why I was there you have to know something about the German woodworking scene. Woodworking over here is indeed quite a different story from what you guys are used to, both professional and hobbyist. I hope the german hobbyists can be able to build a network and start having interesting conversations and share inspiration and experiences like the US or UK does.
20.02.2015 | Author: admin