Once that was finished, I painted three coats of white paint all over the bottom part of the chest. Unfortunately, the top of the chest was attached with nails in the hinges, not screws, so I couldn't take off the top to attach the fabric. I started with the front and sides of the top, stapling inside the chest and into the foam and tucking the fabric around the corners then stapling that in place as well.
He suggested just stapling into the back on top of the fabric since it was the back of the chest and would always be up against the bed.
After purchasing two new glass knobs from Hobby Lobby and screwing those on, the chest was complete!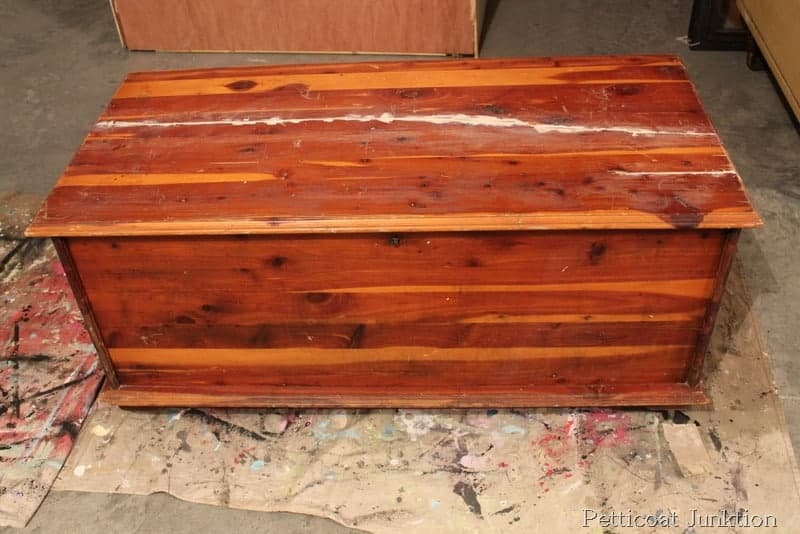 24.02.2015 | Author: admin