I know it's been a while sense this thread came around but I have just started into doing a restoration on my planer and was admiring the red one above. Anyone have a manual on these old tanks ,I couldn't find the model # on it but it was made 12-81 ,any help would be appreciated. I love working with wood, I spend most of my free time playing on the lathe, but every once in a while I get a chance to do some flat work too.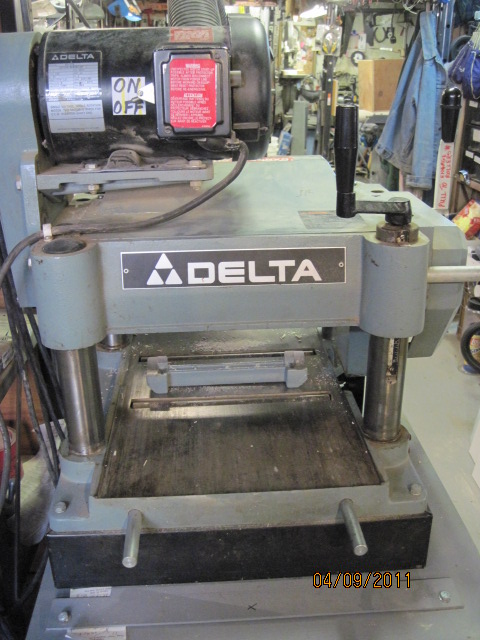 Since the original paint on the planer was textured I tried a dark gray Rustoleum hammered paint. A 1950's Craftman TS, a 1931 Delta band saw, Rockwell band saw, the Rockwell planer, an old (age unknown) all wooden scroll saw, and in the back ground a Milwaukee DP.
They made most likely made this planer, with Delta adding an American made motor, and stand.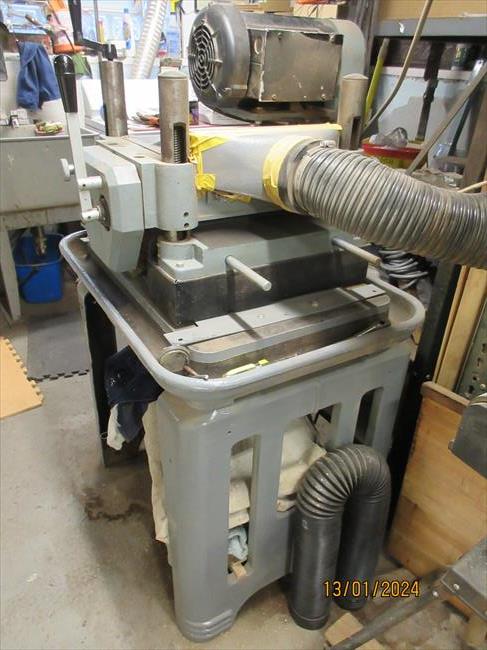 15.01.2014 | Author: admin