19.04.2014
admin
Through improvements of conventional technology, as well as pioneering efforts in the application of new technologies, Toyota is taking great steps to develop eco-cars which will help us become a low carbon society. Putting high priority on safety and promote product development with the ultimate goal of a€?completely eliminating traffic casualtiesa€?. Deliver cars that will stimulating and even inspiring and that will thereby earn smiles from our customers. Addressing employees education under a€?Genchi-genbutsua€? philosophy, which is to go to the source to find the facts to make correct decisions, build consensus and achieve goals at our best speed.
Through true mutual trust with partners, contribute to development of new technology and improved expertise. Contribute for economic development of local communities with R&D operations functioning effectively in each region.
From hybrids and electric vehicles to fuel cell technology, learn how Toyota automobiles are the key for tomorrow's eco-driving.
Toyota has been developing various safety technologies by using different measurements towards realizing the ultimate goal of making a vehicle that is safe for everybody. Even outside of the vehicle, Toyota is actively developing systems which make driving safer and more convenient for everyone. Toyota proposes a comfortable and friendly living environment by making good use of renewable natural energy. A behind-the-scenes look at Toyota's engineering workflow and overview of the j-factor and VIBRANT CLARITY concepts.
At the recent PCDC meeting, Vincent Orange and Thomas kept pointing to the great achievement of bringing the Home Depot and Giant to the Brentwood Shopping Center. What our leaders don't seem to understand is that leadership and vision is not providing us a list of what is coming to the Ward under his or their watch.
Recently, Harry Thomas has posted on various list serves about a Rhode Island Ave Task Force meeting that occurred this past Tuesday evening.
People in Ward 5 need to stop nodding their heads and passively letting Thomas and other elected officials get away with touting that they helped bring this or that to the Ward and instead start shaking their head in acknowledgement that it is their failure of vision and leadership that is bringing us strip clubs, nearly every pot cultivation and dispensary, badly planned developments, and traffic nightmares, just to name a few.
There are big and exciting things happening in our area, and not just from an economic standpoint.
I purchased a condo in this area five years ago and have yet to be invited to a meeting, no one ever welcomed me or anything. I think living in Montgomery County (which by no means is perfect) may have given me a higher expectation about what a community should be.
If you have any free time today before 2 pm today, there's a new 7-Eleven that has opened on RIA near Eastern. Enter your email address to subscribe to this blog and receive notifications of new posts by email. The residents want to know that their leaders have the foresight to set the stage before something actually comes. That just shows that you know how to put a list together of what private developers are taking advantage of in a market economy (i.e. He claimed that he made the announcement at the last PCDC meeting, which I and several other attendees who were there and stayed longer than Thomas did, don't recall him ever announcing the meeting date or time. Why hasn't any of these groups informed us of this, or even our council member or ANC reps?
I spoke with the developer of the project who is promising to send me constant update moving forward.
Rhode Island Row was the result of a very knowledgeable and talented Steve Golden, WMATA director of Real Estate who saw this potential and with whom I have worked with on a similar NJ transit oriented development).
In fact, even the Friends of RIA, who represent one of the largest resident groups in the area, was not invited to the Task Force meeting, even after being assured by the Thomas that they would be.
I have stated over and over again that a Wal-Mart is fine for that location but the design and ability to control traffic mitigation was abysmal.
Having these two anchor stores face each other with a sea of parking lot between them is absolutely poor planning, especially next to the Metro (and I won't even get started on the entry and exit roads from this shopping center). True leadership is preparing the area through legislation and proper zoning to ensure that the right kind of development comes that is cohesive for the short and long term plans of the area.
Councilmember Thomas refuses to respond to my emails asking about the details of the meeting, I guess, because he assumes he is above responding to his constituents directly. There are great things happening with residents finally recognizing that they need to organize and be their own voice.
Like all of you, I get my information from government officials, readers, and seeing things myself. I have worked across this country on development and redevelopment projects, from California to New England to Florida to Canada, and I have consulted with residents on taking control of their community because of their elected leadership's failure to be legislatively brave and plan for the kind of community their constituents want.
I just hope that EVERYone can work together on this, as opposed to viciously protecting what they perceive as their own personal fiefdoms.
It may get worse, but eventually it gets better, even if just comes back to what it was like before you came.
In fact, I even sent legislation from a couple of other jurisdictions from around the country that did just that from cities in exactly the same predicament. So now, the Wal-Mart on NY Ave will absolutely destroy the traffic flow of that area and the City (correction, all of us) will have to pay to improve the roads so they can exist.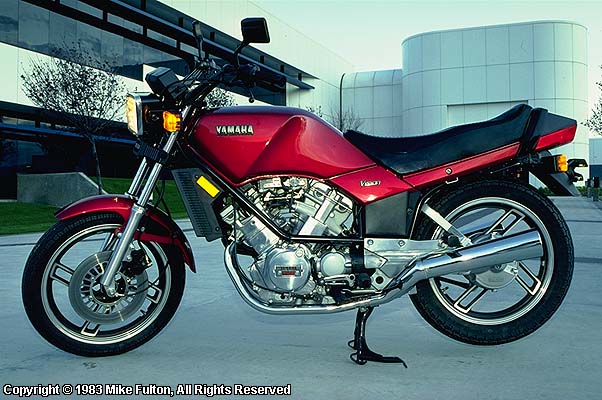 Rubric: Magnalite Cookware