Our guest artists often steal our news item spot light, but we can't forget about our killer full time tattooers!
Tim did this roller derby pin-up tattoo on a super badass derby girl while we were at the Hell City Tattoo Fest last year.
One of our favorite clients, Don, got this goat tattoo for one of his peanut butter and jelly loving kids.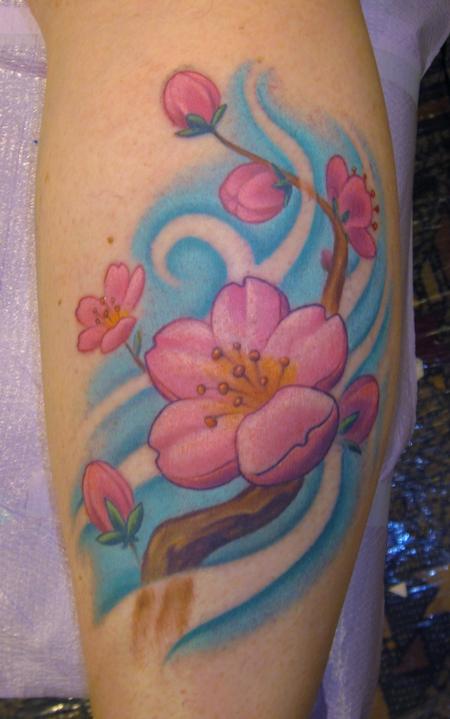 None can be used for any purpose whatsoever without written permission from TattooNOW and the Tattoo Artist.
Tim Senecal is one of our four amazingly talented in house artists, and with 10 years of tattooing under his belt, he takes the experienced cake!
Tim's favorite subject matter includes fine lady pin-ups, cutesy animals, and illustrative floral tattoos.