Chulick told me that Aaron Schwartz came into his store to propose that D-Structure carry the Modify line. Schwartz is the CEO of Modify Industries, and I didn't know he made sales calls like this.
Modify Watches brand wrist watches by Modify Industries, Inc., August 25, 2012, D-Structure, 520 Haight Street, San Francisco, California USA. Julia Garcia, left, and Shane Rand, right, at Modify Watches trunk sale at D-Structure at 520 Haight Street, San Francisco, California USA, August 25, 2012.
I would love to conduct one of my photoshoots of models in this store, with the model or models wearing some of the outfits the store has for sale.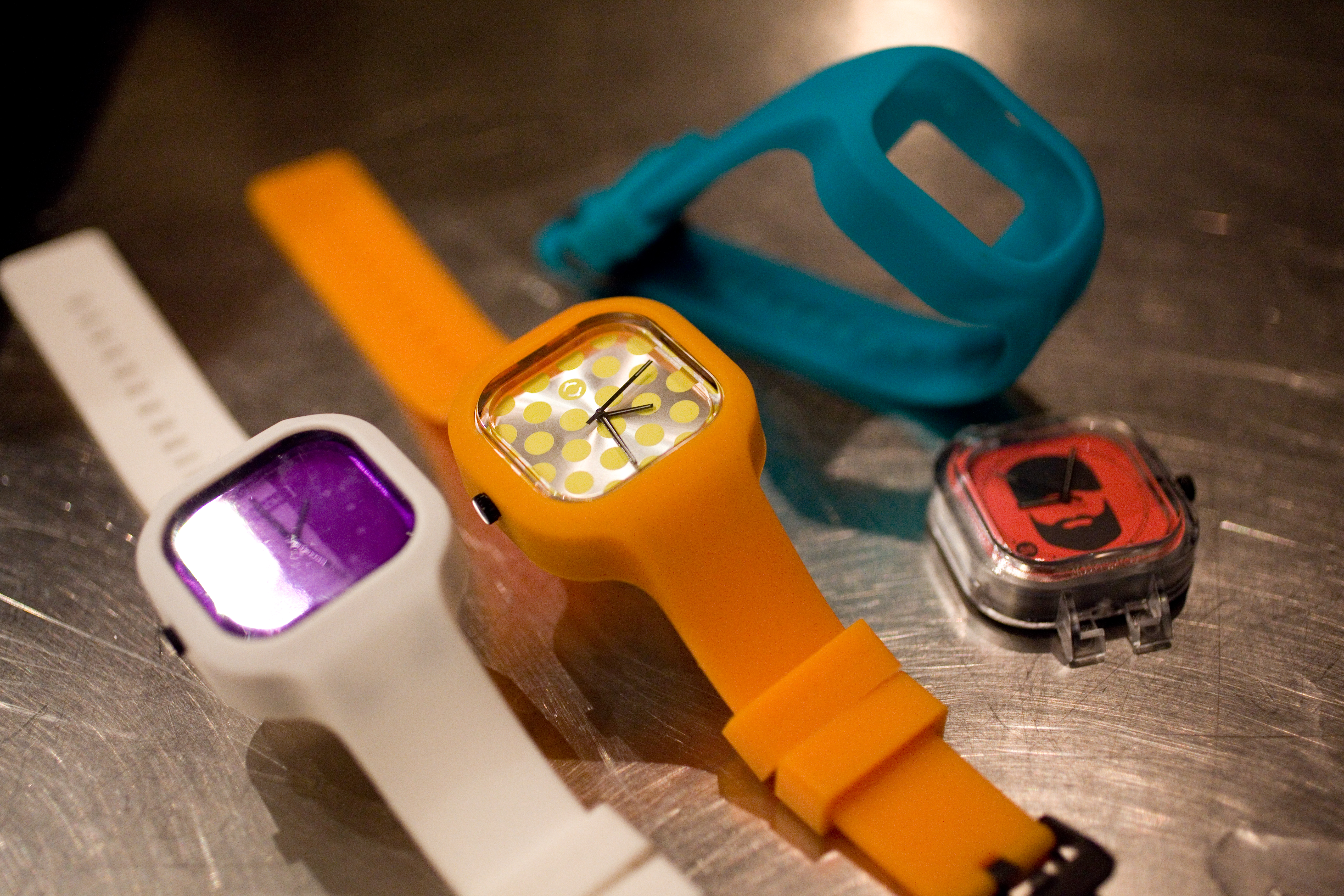 Hana Alyssa Sidia and Mary Frances Knapp, the only two models I introduced myself to at the event, are photogenic, and I would enjoy having a chance to photograph them properly, with my lights and reflectors.
Modify Watches are water resistant, a point hammered home by the three watches on display in a bowl of water, above.
The location is very photogenic, as you can see in the photographs that I took that illustrate this post. In the photograph above, you can see two complete watches on the left, and an empty watch band on the right, with the time piece sitting next to it. Garcia and Rand are photogenic, so perhaps I can photograph them in the store, if they find this post and are interested.
I will return all these watches, and I did not write this or any post about Modify in exchange for this loan. Modify Watches are simply fun, so I can see people buying them even if they carry a mobile phone, which, after all, is close to carrying an atomic clock in your pocket, because cell phones would not function if not for the extreme precision of the clocks the carriers use to make cell phone networks operate.