Use your left mouse button to click a clip art border image or click the link below the image to get a larger printable page view in a new box or tab. This is a version of the red border from Page 27 in black and white (actually grayscale, desaturated and darkened).
However, the larger view of the free borders is a full size printable page that can be printed on a standard sheet of paper providing you with a printed border that can be used with a word processing program to create a flyer or a letter with an ornamental border.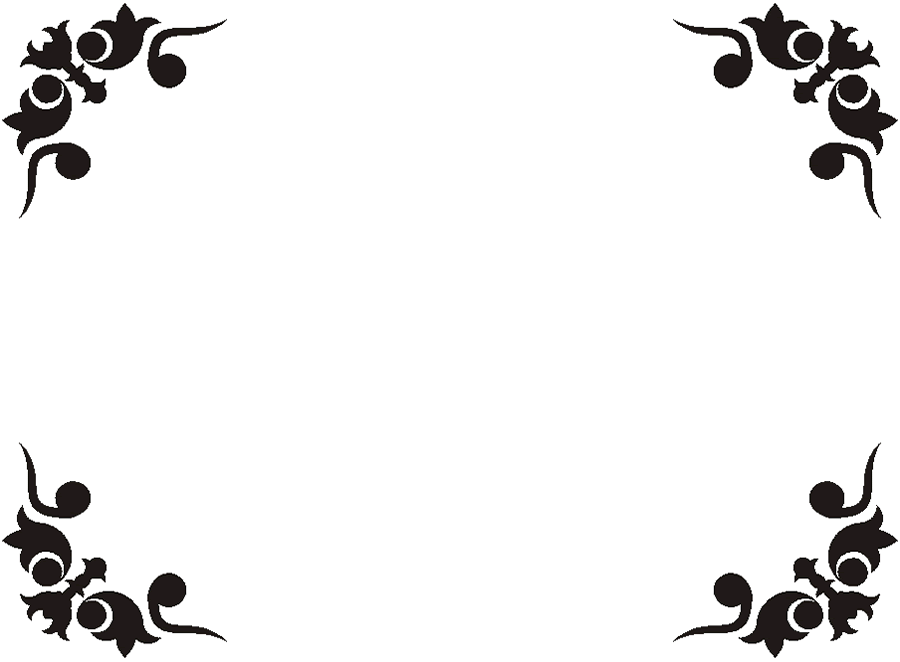 To make your own version of this old page border in a different size or aspect ratio, see the notes for the Red version. After making these adjustments, you should be able to print a full page version of the border. To make a diferent colour, open the image up in your favourite image editor (PaintShop Pro, PhotoShop, and the Free one, GIMP, are probably the best known).