If you're not using the whole sheet of tattoo paper, cut out a piece of the adhesive sheet to fit your tattoos.
Peel the backing off the adhesive on one edge, and slowly press the plastic down onto the face of the page you printed the tattoos on.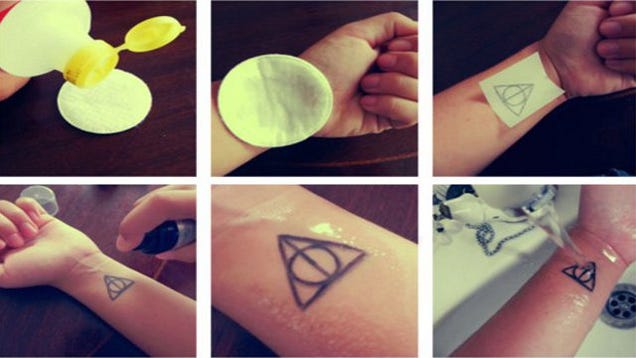 Mine came off with the first shower, and left a residue on my skin that I had to use Goo Gone to get off. But they were fun while they lasted, and the spider on my wrist kept creeping me out when I saw it out of the corner of my eye, peeking out from under my watch or sleeve.