Like everything else from FAB, this one too comes packaged in a simple, travel friendly squeeze tube, The product itself is quite thick, slightly chunky with gritty oat bits.
Femme is a fruity floral with dominant notes of Jasmine, Magnolia and Grapefruit with a touch of woody musk.
Its quite an easy mask that is great for travel too - comes as a smaller, three pack, perfect for trial and a 12 pack if you decide to make it a part of your regular skincare routine. What are your thoughts on the Shiseido Benefiance Wrinkle Resist24 Pure Retinol Express Smoothing Eye Mask? Carol's Daughter's Sacred Tiare Haircare Collection ($10 - $14), available exclusively at Target features a sulfate-free shampoo and a moisturizing conditioner, meant for dry, fragile and unruly hair. Tune into My Beauty Binge this week to hear Lilli Gordon, the founder of one of my most favorite skincare companies in the world, First Aid Beauty, tell us how she created this magical skincare line that stops my over-reactive, bitchy drama queen skin from having full on tantrums.  Lilli also shares her skincare tips as well as gives us her insights on anti-aging. Download the podcast from iTunes or listen to it streaming on your computer here (it's the 1st podcast) and it's free! I got a deluxe sample of this at my local Dior counter, free with a purchase (Sephora currently has one too, free with a $25 purchase Code: DIOTITLASH). Dior's brush is great for separating and for lengthening, but it needs a bit of work in the volumizing department. Its a medium hold spray that gives a tousled effect and creates beachy waves without all the stickiness. It is to be used on wet hair, preferably, but Kerastase also recommends using it on second day hair.
I love many of their products including the Face Wash, Facial Radiance Pads, Ultra Facial Cream, to name a few. The dry down is when I get the musk, but otherwise, its mostly floral, with a little bit of softness to it. The mask claims to do all of this in less than 15 minutes and retain moisture for up to 24 hours. Both products have some very moisturizing ingredients like coconut oil and shea butter in a rich and creamy base. Its a really nice formula though - my lashes looked and felt soft,even after about two coats and the overall look is very natural, which wasn't the case with Benefit's They're Real.
Just spray on a few spritzes, before styling or air drying and then scrunch or heat style. The mineral-rich formula stays soft and creamy for blending, then sets to a long-wearing finish that won't smudge, smear or fade.
Each single use pack comes with a pair of very saturated eye masks that feel cool upon contact with skin. It does, however, leave my hair extremely tangled - it doesn't necessarily dry out my hair, but it feels tangled enough for me to use a conditioner afterwards. The Tria Age-Defying Laser is an FDA-cleared, full-face, non-ablative fractional laser for home use. It-Lash also does a great job with holding a curl and it grabs even the tiniest of lashes really well. I absolutely love the fragrance - it is a tad too strong, but in a nice way and lingers on until you wash your hair the next time.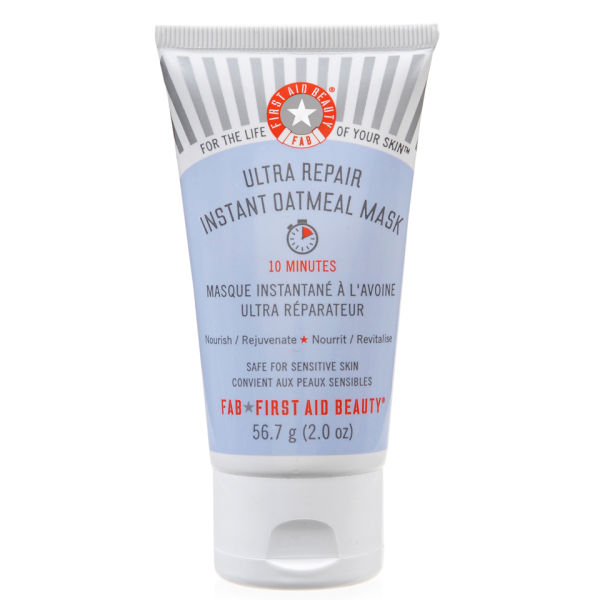 The mask also contains some very moisturizing ingredients like cocoa butter, shea butter, apricot oil, along with colloidal oatmeal to soothe and sea buckthorn oil for a radiance boost. Includes a built-in sharpener plus an ergonomically angled smudge tip for smooth, effortless blending. Shiseido recommends leaving it on for about 15 minutes and then to gently pat the excess solution onto the under eye area. Not sure why, because it does seem to have quite a few moisturizing ingredients listed on the top of the list. On my slightly fine, frizzy hair, I found that a very little amount of this goes a long way.
Its a mask I reach out to a lot, its quick, easy and effective for when my skin is feeling dry and dull.
From natural daytime allure to sleek definition to seriously smoky glamour, it's lasting liner love all the way. Absolute Black, Lasting Brown and Non-Stop Navy were the most pigmented, Absolute Black being a softer black, just a tad richer and deeper than Lasting Brown. Its quite a sticky serum-like essence that does take a while to completely absorb, so I'd definitely recommend this only in the night. Its a color that would flatter quite a few skin tones and doesn't look overly bright or neon even with a couple of coats on.
Its quite a creamy shampoo, packaged in a pump bottle and there's quite a lot of product in there that would last me quite a while. I don't leave it for more than 10 minutes though and that's enough to give a quick boost to my skin. I don't have the best luck with longwear liners on my waterline, but these ones don't bother my sensitive eyes. Overall, the scent itself is nice, very feminine, soft and quite light, but the lasting power could have been better.
As for it smoothing wrinkles, fine lines and dark circles dramatically, I din't see much of a difference with those, but my eye area did look quite well-rested, less tired and definitely very moisturized.
Used with Dior's Apricot Top Coat, it lasted chip-free for about three days with very minimal tip wear. The fact that it has been FDA-cleared, means that Tria had to provide safety and efficacy data to the FDA. Overall, its a very natural looking, lightweight mascara that doesn't weigh down lashes, doesn't smudge or flake either. A couple of spritzes here and there and it turned my hair into a beautiful tousled state, with a lot of the fine frizz controlled.
I've worn them on my waterline with absolutely no reaction or sensitivities, which is a huge plus for me. Its a quick fix for someone with a drier under eye area, or for anyone who needs a moisture boost, but also something that needs to be used on a regular basis to keep the effect going.
The brush is nice for smaller nails and helps with smooth strokes, although it is quite capable of picking up a little too much of polish. There was no stickiness, but I find that I get better results when air dried than with a heat styling tool. These aren't as creamy and pigmented as the Round The Clock liners by bareMinerals, but they also don't smudge as much.
I also had a bit of a tingling sensation soon after using this, which lasted quite a while, so if you have sensitive skin, definitely try the smaller size before investing in a full size pack of these.
When used alone, the shampoo does require some sort of conditioner to be followed up with, especially if you have fine hair. Infinite Sage and Eternal Bronze are both gorgeous colors, although I wish they were a tad more pigmented.
The conditioner though is perfect - light yet thick enough to smoothen dry, rough ends without leaving behind any sort of greasy residue.
Overall, its a nice product that holds a curl very well and is great for thicker hair types, but be sure to be light handed if you don't want it to turn you hair too crunchy. Overall, its a nice collection, perfect for someone who likes subtle shades as opposed to brighter or shimmery liners. Both the shampoo and conditioner smell pretty amazing and the scent does linger on for a couple of hours after. But when used together, they make for a really gentle yet nourishing duo for slightly dry, frizzy hair. The first level is used to familiarize yourself with the handling of the equipment and to get your face used to treating. I can't speak much about the anti-breakage part of it, but if you have curly, wavy or fine hair, this is a good line to try. I found it best to wash my face, wait about 5 minutes so that it is completely dry and then start a treatment session. The treatment protocol is work your way to Level 3, then stay at Level 3 for the remainder of the treatment period, which is 5 days a week for a total of 12 weeks. I spent 1 week at Level 1, one week at Level 2, then moved to Level 3 and stayed there for the next 10 weeks. I found the Age-Defying Laser to work well on my hyperpigmentation and sun spots, as well as treat fine lines and wrinkles. But I also experienced some common side effects, although nothing severe enough to make me discontinue. For example, about the 3-4th week of treatment, my skin started to feel very dry and like sandpaper. No amount of moisturizer or oil ever really resolved this.I did my Tria treatments at night.
I found that by using Avene Eau Thermale Water immediately after the Age-Defying Laser Treatment seemed to help take the sting away. I followed up by applying Josie Maran Argan Oil and a little later, Avene Cicalfate Post-Procedure Skin Recovery Emulsion and my eye cream. I applied no other anti-aging products while I was testing the Age-Defying Laser.In the morning, I applied my usual Skinceuticals C E Ferulic Serum, followed by Skinceuticals Hydrating B5 Gel. I have read a study that shows higher overall improvement scores when using C E Ferulic in conjunction with Fractional laser treatments and since that is a daily part of my normal daily skincare regimen, I definitely wanted to continue. Several times a week I would apply a hydrating mask; ones that I like include First Aid Beauty Ultra Repair Instant Oatmeal Mask, SK-II Facial Treatment Mask and Avene Soothing Moisture Mask. You can see a noticeable improvement in lightening of sun damage and improved tone in the nasolabial area and forehead.
Let me know in the comments!Disclosure:  I received a sample of the Tria Age-Defying Laser for testing and evaluation purposes.