Like Kathy Harrison he has a strong desire to build a community, but he also takes no chances when it comes to self defense. Hyperinflation would devastate investors and savings account but people would not start eating each other. However, there is the distinct drawback of making one's location visible for miles from the smoke. With a small group like the Evers family, it would be difficult to have a fully staffed guard schedule. After reading the story, we quickly figured out the secret message behind the US Department of Agriculture tweet on Tuesday directing Americans to a webpage that they hope will 'train' Americans to shop and eat 'properly'. NEW ON ANP! 'Scared, Hungry And Tired' - David Wilkerson's Prophecy Coming True In The Streets Of Venezuela Is A Warning For America!
Dennis has taken specialization to the max, going so far as to train his daughter in welding to be able to act as a post-apocalyptic engineer. Look at the events in Argentina, Brazil and Ukraine in the 90s; people were upset but no one was getting eaten alive.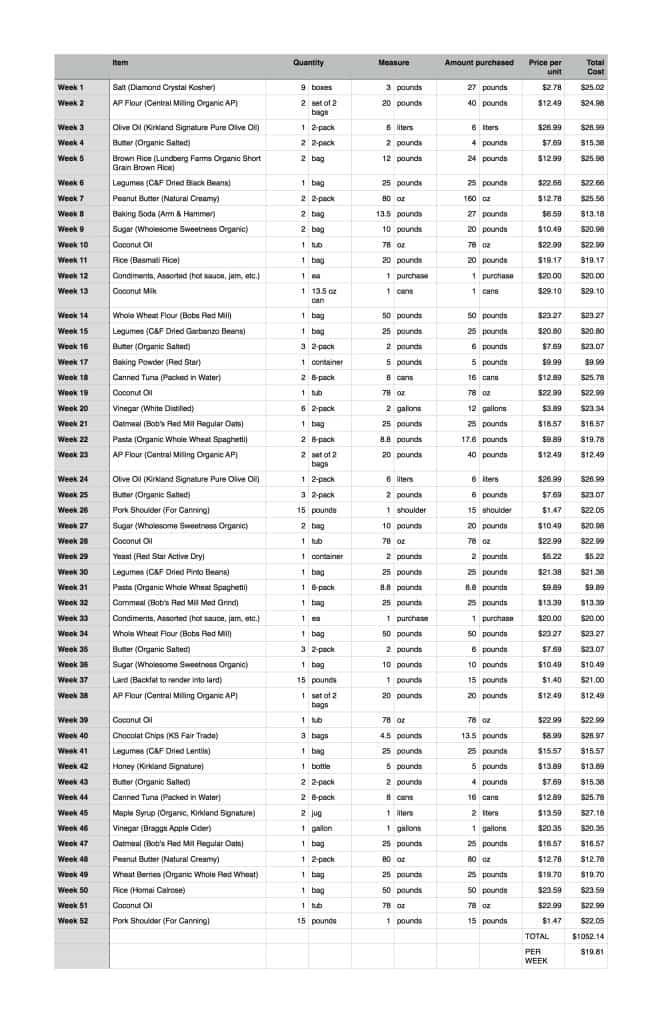 When it comes to cooking, a solar oven (like the one Kellene Bishop made) would be far more covert. PVC is a petroleum based product and in the event of an infrastructure collapse, there would be none in production for the world. It would be better to have more than one guy as a defense unit, but it's a great start.
Seeing as the Evers family lives in a rural area, focusing on woodwork for fashioning bows would be more appropriate. The only way this would work is if there was a rechargeable set of batteries (Lithium Ion or similar) and a source of electric power like a solar panel or windmill. Not to mention, the draw on that bow looks pretty weak and would probably not last over time. As we hear in the first video below, according to US Supreme Court Justice Clarence Thomas, we're now living in a 'world gone mad'. Daisy Luther, the Organic Prepper, asked then if 'prepping' would soon become illegal here as well. While we all know that it's not illegal, yet, the handwriting is clearly on the wall of the direction this is going with a Barack Obama executive order used as prime evidence. While Susan and I have gotten it down to going grocery shopping only once a month most months, twice a month at the very most, we have to ask, why should government care if we're only buying food that we're going to eat THAT particular week? Is it any of their business if we buy a month's worth of food ahead of time or a full years worth? It's actually much cheaper buying in bulk so we save money doing so!Is that statement,"help people buy only the things they need to eat that week,"  another sign of where this is all headed?
While countless millions of people across America 'throw away' their money regularly, preppers have had the foresight that our grandparents did, to plan for disaster (no food is a disaster) ahead of time.
Will preppers soon be penalized for thinking ahead and stocking up?Anyone who has been paying attention knows all about Barack Obama's endless series of Executive Orders, especially EO#13603, which allows him to take total control over all resources in the country, including privately owned food and water resources. The thought of Obama's brown shirts raiding the homes of preppers across America and confiscating food is a very real possibility if Obama decides to implement that totalitarian EO. As Susan had reported previously on ANP, preppers have already been targeted by this administration even as far as listing preppers in general in a 'terrorist update bulletin'.
One look at Venezuela, a nation that only 2 years ago was still considered to have most of the modern amenities of a 1st world nation, shows us exactly what is possible during collapse, even here in America. Our country's infrastructure might be only one horrific event away from a total meltdown. As we recently discussed on ANP, massive lines at TSA may be being used as 'BETA tests' for food lines here in America and further subjugation of the American people to 'global overlords' who clearly don't have Americans best intentions.
Susan warned back in February that the 'ultimate endgame of trap, bait and slaughter' had begun in America and reminded us that for many centuries, food has been used as a weapon and world wars have been fought over food.
As we learn in the final video below, preparing for doomsday has become a hi-tech, billion dollar business and it has definitely gone mainstream with the 'elite' buying private islands, underground bunkers and trying to get themselves as far away from the mess that they've caused as they can. Do they really not know that even islands far away from the masses or bunkers deep underground won't protect them from the 'spiritual ramifications' of the madness they've caused?