An initial day of emailing with me (typically 3-4 emails during email hours) where you will be given strategies to help you with your specific sleep need. A 1 hour phone call where we review your intake form, discuss your sleep goals, and come up with a plan that you will be comfortable implementing.  Talking together raises the confidence level of parents and leaves them feeling empowered to be able to make positive changes. We begin with a scheduled 2 hour visit at your home.  I get to meet your child, evaluate their sleep environment, and sit down with you face to face as we talk about the plan we will create for your family.  You get extra time with me to ask questions, share concerns, and build up your parental confidence!
A customized written sleep plan that maps out exactly what you will need to do in order to meet your sleep goals (given within 48 hours). You will also learn how to implement safe sleeping practices in your home and what sleep looks like in the first year. An initial 1 hour call to discuss how you are doing and what to expect from sleep in the upcoming months. 1 support call in months 2 and 3 for 30 minutes each to discuss the sleep changes you are experiencing with your baby and to offer further support and suggestions. If you do not see something here that fits your needs, please contact Lori Strong, your certified child sleep consultant, and I will do my best to make accommodations.
The end of daylight savings is getting closer and many parents are wondering what to do to maintain their baby or toddler's sleep habits, despite the time change. For an even smoother transition, you can start moving your baby's bedtime back 10 minutes on Tuesday, November 2nd 2010. The day after the daylight savings time ends, Monday November 8th, 2010, your baby will most likely wake up one hour earlier than usual (based on the clock). For an even smoother transition, you can adjust your baby's schedule in increments of 10 minutes. The day after the daylight savings time ends, you follow your baby's schedule based on Standard Time. Regardless of the approach you decide to take, remember that every child is different and they will adjust differently to changes in their sleep schedule. First, it's important to understand that if you're waiting for the day your infant begins to rack up the Zzzzzs, know that "sleeping through the night" doesn't always mean sleeping from bedtime until dawn. But, even if your baby isn't ready to go 10-hour stretches, it's never too early to teach your little one how they can get the most amount of shut-eye.
The key to all sleep training techniques is to lay your sweetie pie in his crib or bassinet when his peepers are heavy, but he's not all the way to sleep. Because most pediatricians recommend not letting a newborn sleep longer than 3-4 hours before feeding, you cannot expect baby to sleep through the night until they are around 4-6 months of age. Ferber method–The first night, when your baby begins to cry, wait 5 minutes before returning crib side, then 10 minutes, then every 15 minutes until he falls asleep.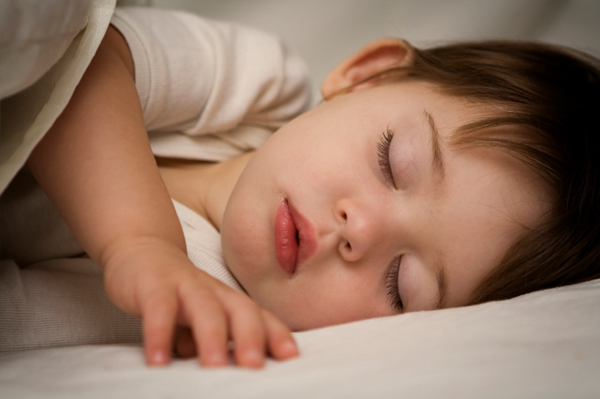 Cry it out – More of a test of wills, simply letting your babycakes cry until he falls asleep is another method of sleep training. A study, funded by the Robert Wood Johnson Health and Society Scholars Program at Columbia found a link between sleep and depression in teens. This entry was posted in Healthy Lifestyle and tagged benefits of sleep, massage therapy St.
If you're feeling a bit frazzled and exhausted by your baby's erratic sleep patterns, you're not alone. The option of conducting this session via Skype or Facetime offers a more personalized consultation as well.  You will feel confident about the changes you are going to make and will be on the path to better sleep in no time!
We realize that asking for help can be difficult and that sometimes, meeting someone in person makes all the difference.  Strong Little Sleepers loves in-home visits! Harvey Karp's proven methods of reducing colic and maternal stress, increasing breastfeeding success, and improving sleep for your baby. We focus on calming your baby, establishing healthy sleep habits, and also how to maximize the sleep you are getting. Please understand I will do my best to get back to you about your sleep issues as soon as possible, usually within 24-48 hours. The regular and familiar routines you follow when putting your baby to sleep should be maintained. By doing this, your baby would be going to sleep and waking up at his regular times, based on the Standard Time, by Friday November 12th.
Note that this chart assumes baby's current bedtime is 7pm and waking time is 7am, with the first nap at 9am and the second one at 12:30pm.
Smooth Parenting is a baby & toddler sleep training consultancy and parenting coaching firm, that helps families around the world get a good night sleep and a peaceful, smooth and happy family life.
This will give him the chance to learn to put himself to sleep, which comes in handy when he wakes during the night. When it comes to how you teach your baby to sleep through the night, choose the method with which you're most comfortable. However, with this technique comes the risk of ignoring legitimate cries when your baby is trying to tell you something is wrong.
According to Dr Richard Ferber, author of Solve Your Child's Sleep Problems, newborn babies typically sleep about sixteen or seventeen hours per day, but rarely for more than a few hours at a time. Allow Strong Little Sleepers to customize a child sleep class about whatever sleep topic may be of interest to your group or organization.  Contact us for more information. This way, you will have shifted your baby's schedule ahead by one hour by the time you have to move your clock back one hour.
Baby will soon become accustomed to this routine and, when placed in his bed while sleepy and relaxed, will learn to fall asleep on their own. Ann Douglas, author of The Unofficial Guide to Having a Baby, has some information about your new baby's needs. You no sooner fall into a deep sleep when you're awakened by the only member of your family who seems to be getting enough rest: your baby! Therefore, your baby would be going to sleep at his usual time right away, based on the Standard Time right away. Her approach to sleep training and parenting is gentle, progressive, effective, holds the wellbeing of the child first, and follows the guidelines provided by the American Association of Pediatrics. It'll help maintain the message that it's time to sleep so he'll be more likely to drift back to lullaby land, giving you and baby the rest you both need! Left to their own devices they will slip into a predictable pattern of staying up later and then even more predictable pattern of sleeping in. This three month program is ideal for parents of newborns who want to establish healthy sleep habits and get going from Day One.
What we know from brain studies is the quality of sleep that you get in a darkened room (during the night) is a far higher quality of sleep that you get once the sun is up. At night, the amount of stimulation should be kept to a minimum, and parents should rely upon a series of pre-bedtime rituals designed to cue the baby to the fact that the sandman awaits! Interrupted nights aren't always a problemWhile some babies start sleeping through the night largely on their own, others seem determined to stubbornly resist their parents' attempts to encourage them to abandon their nocturnal habits.
Still, while it can be exhausting to have your sleep disrupted night after night, not everyone sees parenting a night-waking baby as a problem. Some parents - particularly ones with other children who demand their time and attention by day - may actually cherish a few stolen moments alone with their baby in the wee hours of the morning. Others - while not exactly overjoyed at the prospect of losing sleep - simply accept the fact that the baby is not yet ready to sleep through the night, and resolve to make the most of the situation while they wait for their baby's sleep patterns to mature. Some parents (especially those in dual-working or single-parent households) may have a strong need to encourage their babies to sleep through the night as soon as possible.