I asked a variety of folks about these trainers – folks that I consider to be very well established triathletes, but not necessarily on the cutting edge of technology.
LeMond Revolution The LeMond Revolution has been around for the longest of these three trainers.
While I don't have a huge amount of time on the Silencer, I've found it to roll smoothly as-advertised.
To date, I have only used the KICKR with TrainerRoad, and found the experience to be, well, cool.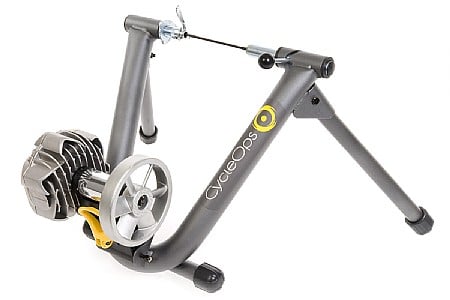 We review the latest version of the Kurt Kinetic Rock and Roll, a unique trainer that swings from side to side. Garmin released its new Edge 520, touted as the only GPS bike computer to feature Strava Live Segments. This is our long-term review of the top magnetic trainer from CycleOps, the SuperMagneto Pro. We review the newest top-end electronic trainer offering from Saris CycleOps - the PowerBeam Pro with Joule GPS.
Meanwhile, Wahoo Fitness released the KICKR SNAP, a wheel-on version of the popular Wahoo KICKR.