This is all over Pinterest but I thought that I would show you how to make a simple lantern with a $2.00 solar light and a mason jar.
You will need a jar with a lid, bailing wire (Home Depot), a pair of needle nose pliers, solar lights, kitchen shears or tin snips and E-600 glue. I measured the size of the solar light and traced it onto the Classico Lid and then using sharp kitchen shears I cut it out.
I added clear and blue glass pebbles to the bottom, it kept them from swinging and the pebbles reflected the light. Besides, this idea is SO SIMPLE it really doesn't need more than a couple of pictures to explain it. Let me first back up to LAST SUMMER when I went to a lot of work and effort to make my own DIY Mason Jar Luminary.
I just finished ordering 3 more lids and a set of blue mason jars so I will have a set of four luminaries for my patio table. I just love all the ideas, I needed some help with jars beside canning and these are fun to do with especially for patio parties etc. I FIND DIFFERENT SHAPED JARS AND VASES, I ADD THE AQUARIUM GRAVEL , A COUPLE INCHES IN THE BOTTOM . Love the idea of hanging them around to light up dark spaces that just need a little light! So I immediately snapped a few photos with my iPhone, but they turned out super grainy because it was already almost dark. Oh well, I guess it was only a matter of time since mason jar luminaries are such a cool idea in general.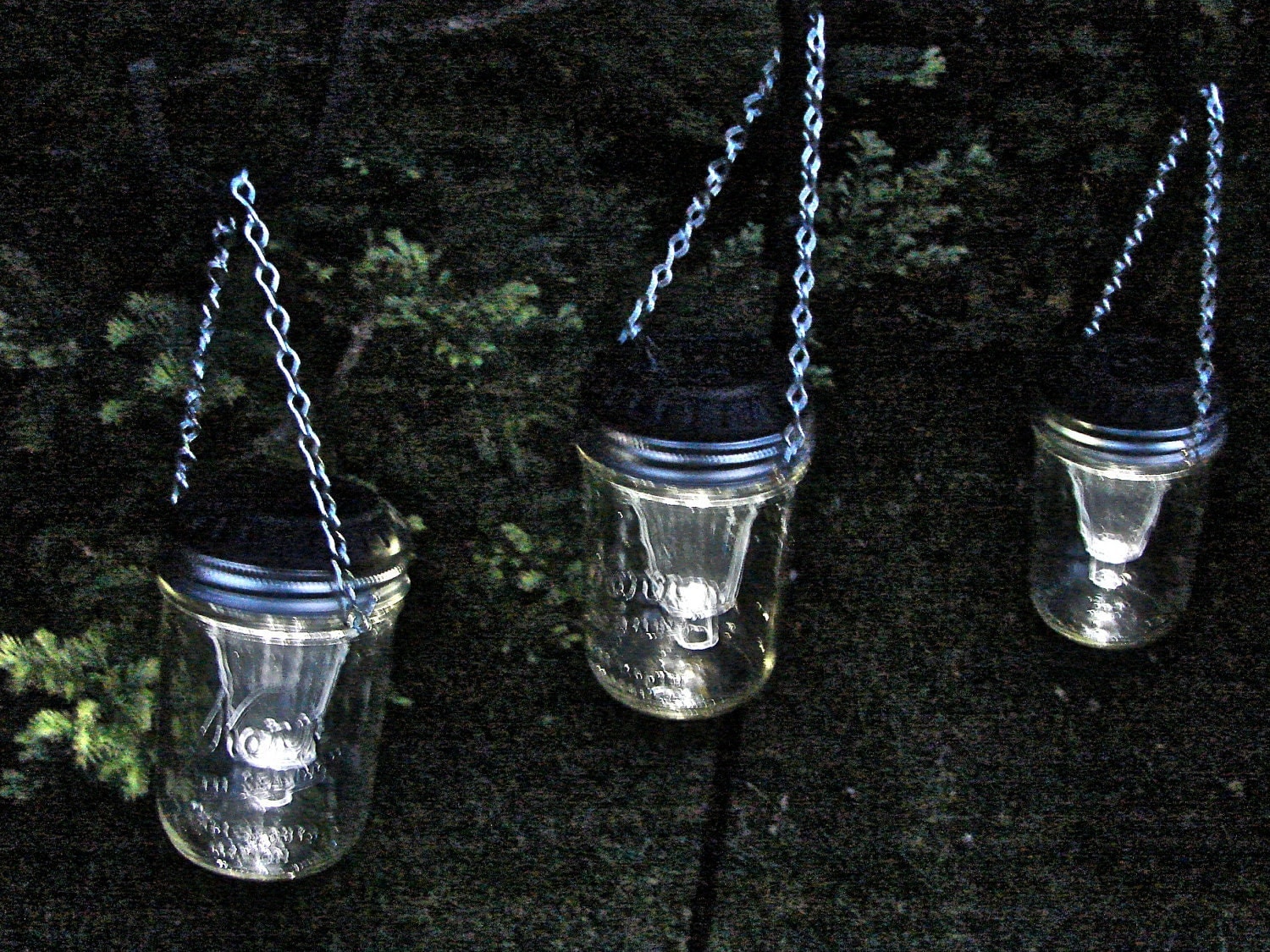 I was just so anxious to share this with you I couldn't even wait for my Amazon Prime free two-day shipping! They have chipped necks and can't be used for canning, but I know what to do with them, now.
Thanks for posting and I've got this linked to my DIY luminaries post too today, for inspiration!