If at any point during your trip you feel that the weather is too bad to continue driving, simply stay put. Whether it's preparedness for floods, earthquakes, hurricanes, or fires, the key to survival in disasters is planning. In the Midwest, we all know that weather can be extremely unpredictable, especially during late autumn into the winter.
Use our preparedness section to stay informed, make a plan, and most importantly—remain safe in an emergency. Also, don't forget to make sure your car itself is prepared for cold weather travel by checking your windshield wipers, fluids, tire pressure levels, and lights. If you can postpone your trip or if it is non-essential, stay in when the weather is really bad.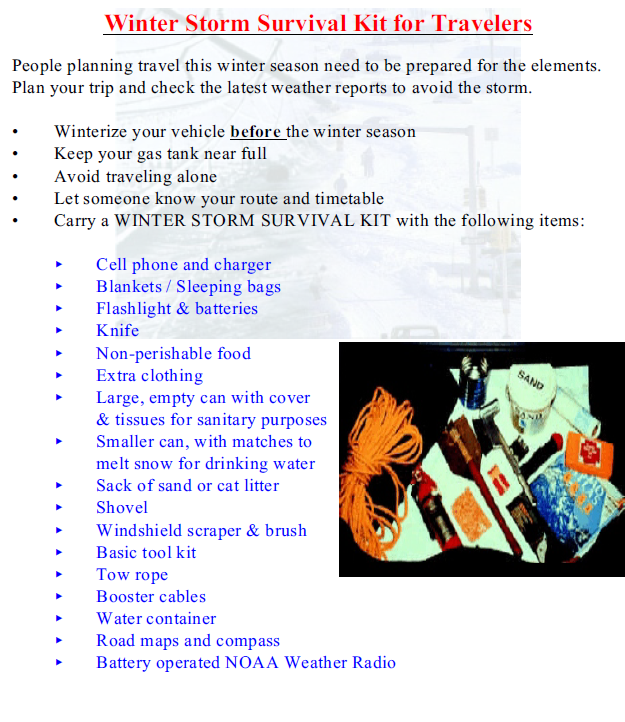 It may seem like a lot to haul around for the winter, but these items can easily fit into a standard cloth grocery bag.