Hamilton Engineering's exclusive, unique tank design delivers substantially more stored hot water than many other storage tanks.
This is accomplished by utilizing a baffle inside the tank that deflects all of the blended water to the bottom of the tank.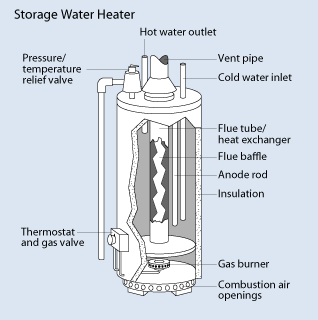 The hottest water rises to the top of the tank and the cooler, blended water remains near the bottom, where it is drawn out and circulated through the water heater.