Pair of 6-inch adjustable pipe wrenches one MADE IN GERMANY and one TRIMOUNT that has some pitting on one side; plus two 4-inch Crescent nut wrenches by DIMALLOY and one ARMSTRONG, both very good.
Ford 9-inch screw adjust auto nut wrench with square end on handle; another screw adjust 9-in. International Harvester screw adjust nut wrench with center screw adjustment and open loop handle, complete and very good; plus a nice PEXTO #70-8 pliers, complete and very good.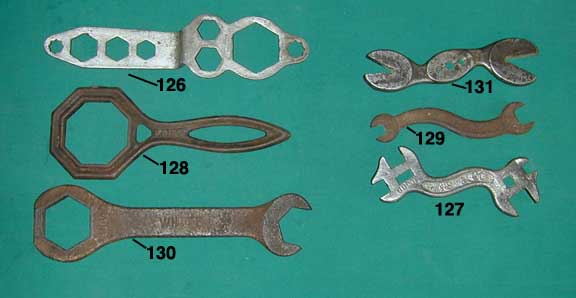 This one looks like an automotive hub cap wrench, but it is listed in Rathbone's book as being made by the Cockshutt Plow Company based in Brantford, Ontario, Canada. MARSHALLTOWN IOWA double ended alligator wrench with thread chasers in handle, very good overall. MO PATENTED 8-inch steel nut wrench, heavy duty, very good overall; plus a 6-inch B&C wood handled nut wrench, marked 99 on bar, some very light pitting, good overall.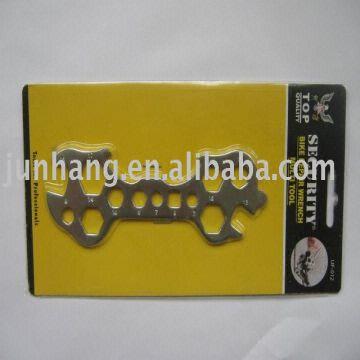 389,384) claw hammer, wrench and staple puller, could use a better handle, head is in good overall condition.