In the conversation above, Morrison talks about his film and shares some songs new and old inspired by the flood. Bill Frisell's score for The Great Flood now joins a long and pretty damn righteous list of songs inspired by the historic event. Actually recorded here in New York in 1927 while the flooding was going on back home in Mississippi, this is the blues as reportage.
Just for fun, check out this Tuvan band's version of the song, featuring the impossibly deep and overtone-rich voice of Albert Kuvezin.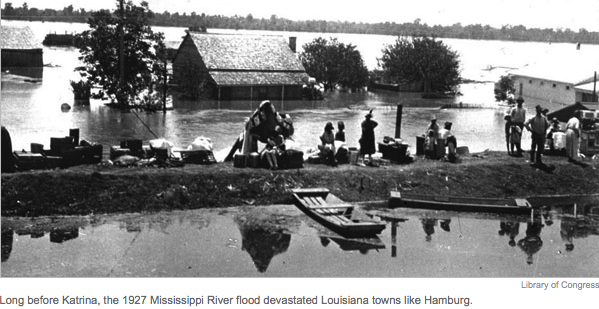 A big part of the Cajun revival of the 1970's and '80s, Richard is best-known for high-octane, Francophone songs. The flooding of the Mississippi River left a trail of loss and damage through at least ten states, but when the waters receded, the flood's impact remained. But below, we've got even more songs about the event -- and so we present our Damp Dozen: Twelve Great Songs About The Great Flood. Filmmaker Bill Morrison explains that the months leading up the Great Flood featured a series of smaller, precursor floods, and this one is about the Cumberland River flood of late 1926.