Select-A-Shield RFI EMI shielding pouches are designed to isolate wireless devices from receiving or emitting signals. A very specialized bag for the aerospace industry required numerous pouches, cavities, pockets, metal identification envelopes and a complex carry strap configuration. Placing a wireless electronic key in a Select-A-Shield RF isolation pouch prevents the device from sending Radio Frequency (RF) signals to the vehicle's electrical ignition and entry systems.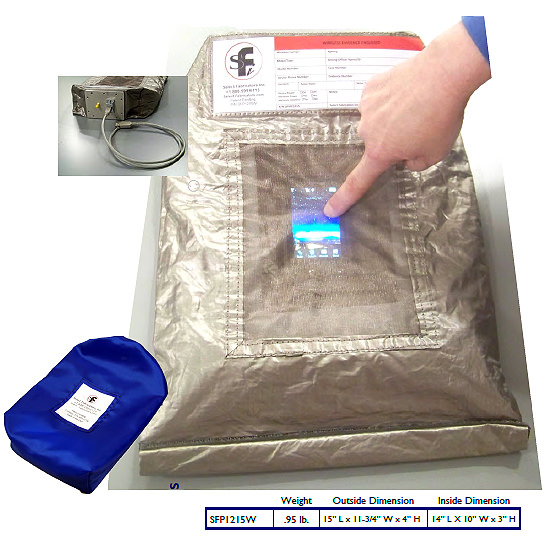 The Select-A-Shield RF isolation key fob pouches are available in two different sizes to accommodate application requirements.
Not only did the screen have to protect the unit from RF interference, the shield needed to be waterproof. With the rise in theft reports of keyless entry vehicles, this small, unpretentious pouch is a convenient security deterrent against criminals trying to communicate with a wireless car starter or entry device.