Up for nomination is EDF, for its efforts to convince people that nuclear power is somehow a climate solution. In fact, for a myriad of reasons, nuclear power is counterproductive to effectively addressing climate change.Please vote for EDF to receive this very well-deserved Pinocchio award here (vote at the bottom of the page). The ongoing Fukushima disaster and the fact that the aging Pilgrim Nuclear Power Reactor (Pilgrim) in Plymouth is of the same Mark I design that failed in Japan has heightened awareness and concern among citizens across the region. Cape Codders are currently questioning the evacuation and radiological emergency plan for the public, which is required by the Nuclear Regulatory Commission (NRC) and designed by Entergy and MEMA.
As of now, only residents within a 10-mile radius of Pilgrim are subject to the evacuation plan. Towns outside the EPZ, but within the 15-mile zone (for example, parts of Bourne and Sandwich) are considered in the "Shadow Evacuation Area" – the NRC term that describes the area where spontaneous and uncontrolled evacuations are likely to occur. In order to avoid interference with the approved 10-mile evacuation procedures, the Sagamore and Bourne Bridges will be closed to prohibit evacuation from the Cape into the flow of people fleeing Plymouth. The current plan is reactive to an accident when, in fact, a choice can be made with a proactive stance.
The radiological emergency plan is nothing more than a salute to the NRC requirement by Entergy and subsequently approved by MEMA. Whether one is for or against nuclear power, all area residents have reason to be concerned about public safety.
The Department of Public Health publishes safety response plans for farmers and food processors within the 50-mile zone on how to protect their animals and food, acknowledging the need for sheltering.
The state approved emergency plan includes detailed traffic control points outlining blocked roads and redirected routes; however, until recently even emergency responders within this shadow area were unaware of their special status.
But concern exists over whether people will really stay put on the Cape and whether people will really follow the plan as written.
A proactive plan, which would be in the best interest of public health and safety, is to remove the danger of Pilgrim's operations by recognizing its inherent flaws and age. However, there is no sheltering plan in place for human beings on the Cape aside from being directed to stay inside their homes. While MEMA works hand-in-hand with Entergy, the plan was not shared with emergency responders in those areas – these are the people area residents rely on for direction.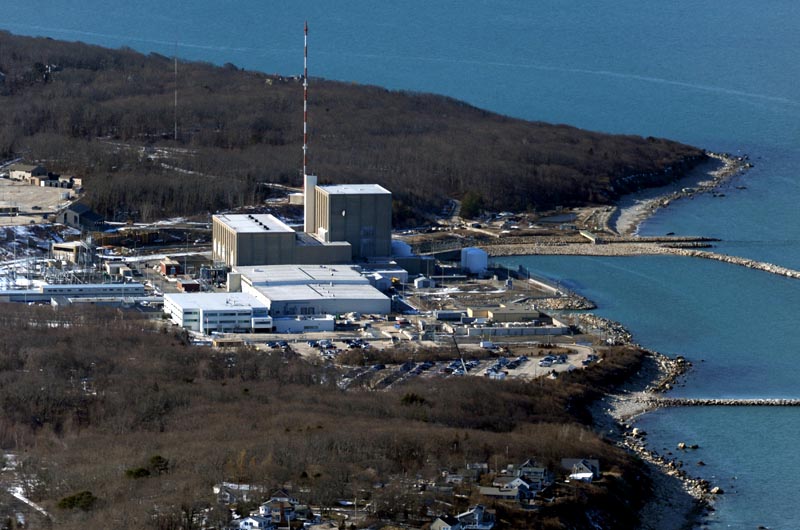 As observed during the Three Mile Island nuclear accident in Pennsylvania in 1979, a spontaneous evacuation is likely to occur in areas outside the designed plan.
This would provide economic conversion plans for Entergy employees and decommission the site, allowing for uses with public benefits and not inherent risks. MEMA Director Kurt Schwartz spoke to the Barnstable County Regional Emergency Planning Committee last October and acknowledged that Cape residents would be "in harm's way," but would not be evacuated. Instead, the state's plan knowingly confines residents in a danger zone until they can be eventually relocated elsewhere after exposure.