FSM: Around 30 states have Food Protection Task Forces comprising regulatory, academic and industry members, which are great resources for these types of planning issues. Kalis and Blake: Other types of local first responders that conduct emergency preparedness exercises may be willing to include foodservice facilities. Hatch: Advanced preparation is essential to the viability of any food establishment, from the supplier to the retailer. Environmental Health Specialists Network (EHS-Net): EHS-Net was established to contribute to a better understanding of the causes of restaurant-related foodborne illness outbreaks and to translate that understanding into improved prevention practices.
National Voluntary Environmental Assessment Information System (NVEAIS): NVEAIS is an effort to systematically collect, analyze, interpret and disseminate environmental data from foodborne illness outbreak investigations nationwide. Finally, getting the necessary time commitment from community partners and stakeholders to prepare for potential food and water safety issues during emergencies and disasters can be quite challenging, especially if staff members are limited and competing priorities exist within a particular agency, organization, company or institution.
Hatch: Planning and preparing for disasters is a foreign concept to many in the restaurant business. Pandak: When developing plans, the potential influx of relief and recovery workers to an area impacted by a natural disaster should be considered. Employing social media to access local government sites may provide the means for obtaining information following a natural disaster. Kalis and Blake: Following a natural disaster, a key thing to consider is addressing food safety to reduce the risk of foodborne illness. Food preparers will most likely desire to acquire food from a licensed and permitted facility. Finally, the foodservice workforce can be greatly impacted during an emergency or disaster. Kalis and Blake: Before reopening an establishment, an assessment must be conducted by local authorities to determine the extent of damage to the foodservice facility.
Foodservice workers may wish to seek educational and awareness training on disaster contingency plans for their establishment so that they can be prepared when an emergency or disaster strikes. The New Jersey food and agriculture sector had one driving objective in planning for a widespread emergency: Keep people fed. An important role for the NJ DOH was to assist the state's retail and wholesale food businesses to prepare for, respond to and recover from a disaster. Hatch: Reopening a foodservice establishment after a disaster must include closely working with the local health department. Corby: In some cases, a foodservice establishment may be provided a temporary operating license or permit that would allow them to operate using alternative facility measures and a limited menu. Kalis and Blake: Retail facilities would benefit from having plans in place to address their individual emergency priorities prior to an emergency or disaster. Pests can become an issue of concern as well following a disaster, and operators must ensure the establishment is pest-free. The first step in any successful response by industry is building relationships with regulatory and emergency management agencies before the onset of a disaster.
Among the most significant challenges to robust advance preparation is creating and then sustaining the corporate will to invest in a stockpile of supplies and equipment that could be deployed at a moment's notice. Kalis and Blake: One shining example of a mechanism that has worked very well for emergency response surge capacity is the use of the Emergency Management Assistance Compact (EMAC) to increase the capacity of responders to address issues related to food safety. Through EMAC, additional assistance can be quickly forthcoming, such as equipment, supplies and personnel, to assist a community with reopening retail food establishments and ensuring food safety to protect public health.
Kalis and Blake: The capacity to respond may be further impacted with the onset of an emergency or disaster. Foodservice facilities will likely wish to prioritize limited resources to address challenges that could impact public health. Debra Pandak is a senior program manager in CSS-Dynamac's Emergency Response and Disaster Recovery practice.
Joe Corby is the executive director for the Association of Food and Drug Officials following a 37-year career with the New York State Department of Agriculture and Markets, Division of Food Safety and Inspection. Within one month of Typhoon Haiyan's landfall in the Philippines, World Vision had reached almost 150,000 people with emergency food, shelter, medical attention, and other assistance. Damage to crops and livestock over the decade was $70 billion, the study found on comparing yield losses in 67 countries affected by at least one medium- to large-scale disaster. Asia was the most affected region, with losses estimated at $28 billion, followed by Africa at $26 billion, the UN body said in the study titled The Impact of Natural Hazards and Disasters on Agriculture and Food and Nutrition Security: A Call for Action to Build Resilient Livelihoods. Earlier this month, agriculture minister Radha Mohan Singh told Parliament that standing crops have been affected on 5 million hectares. Together with the report, the UN body also launched a new facility to channel technical support for disaster risk reduction in agriculture. Food and water in affected areas may become contaminated with microbiological and chemical agents.
If no planning has occurred for food protection after a disaster, food facilities can initiate these discussions with the health department.
Plans can address topics such as how to protect food during long power outages and how to address flooding or sewage backups, spills and other events that could affect water quality. Also, mutual-aid agreements can be put into place to help define roles and responsibilities and provide assistance during any emergency event that may affect food and water safety.
Plans should be done at the facility level with input from partners and regulators alike that factor in the needed elements for safe operation after a disaster.
Having a trained field staff with knowledge on preparing for natural disasters is government's best hope for being able to respond effectively.
During emergency response, state and local authorities perform many critical functions, such as conducting food safety assessments and inspections, testing drinking water supplies and controlling disease-causing vectors. CDC is collaborating with CDP to develop an EHTER operations-level course to allow environmental health professionals to use and practice response and recovery skills, including those related to food safety, in a disaster setting. For food safety professionals in the restaurant industry, this training provides information on investigating a foodborne illness outbreak from an environmental health perspective and on applying FDA guidelines for sanitation, food preparation and storage used in the foodservices industry. EHS-Net studies and associated plain-language summaries provide valuable information about important restaurant food safety practices.
The system will provide food safety program officials with information to help prevent foodborne illness outbreaks associated with restaurants and other food venues. Usually existing laws and plans need to be supplemented with specific food and water emergency response plans (as described above). From the large chains down to the local restaurants, owners and operators have their hands full with day-to-day operations and attend to disasters as they happen.
In some situations, a government agency may provide foodservice to feed relief workers, but not always. The consistent availability of utilities such as electricity, natural gas, potable water and sewage containment is critical for ensuring that food is properly stored, prepared and disposed of in a safe manner. During an emergency or disaster, well-intentioned people within and outside of the community often donate food items for affected populations. The risk of contamination in food prepared outside of a regulated environment is elevated, a problem that became a major area of concern following the devastating EF-5 tornado in Joplin, MO, in May 2011.
All disasters are local, and it takes local solutions to mitigate the effects and quickly recover from an event. A facility's capacity for food storage, preparation, service and disposal cannot be determined without an assessment. From this objective came Operation Food Distribution, which became part of the overall NJ Emergency Operations Plan. Much of the work was accomplished through our various food private sector associations and through funding to Rutgers.
The interdependencies of various sectors are critical to ensure a safe and secure food supply. Reopening criteria are basically the same, but local ordinances may differ when a disaster happens. Food processors and suppliers may wish to make advance arrangements to provide necessary food, water and supplies so that establishments can safely reopen.
In my experience, I see transportation to the affected areas as the number one problem due to road conditions and lack of supply from the wholesalers. One thing that can be expected at retail food facilities after a disaster is an increased presence of rodents. These include the use of backup generators to provide electricity, the use of blankets, quilts or newspaper to cover refrigerated or frozen foods stored in chest-type compartments, using alternate refrigeration such as refrigerated vehicles, the use of dry ice or packaged ice or placing perishable cold foods in the freezer to delay thawing.
When we pull together as partners with a common purpose, we help control risk and mitigate the aftereffects of disaster.
In fact, the National Emergency Management Association has an EMAC model Mission Ready Package for retail food and lodging assessment and inspection. In addition to EMAC, other mutual-aid agreements can be created to provide assistance and support related to food and water safety. Identifying populations most at risk for foodborne illness following an emergency or disaster is critical, including the elderly, immunocompromised, children, pregnant women, people with disabilities and others. Natural disasters are known to impact our most vulnerable people the most, and responders should always consider these individuals first.
Small-scale farmers, herders, fishers and forest-dependent communities generate more than half of global agricultural production and are particularly at risk from disasters that destroy or damage harvests, equipment, supplies, livestock, seeds, crops and stored food. Food safety risks are mainly linked to unsafe food storage, handling, preparation and ill employees. Foodservice facility managers will likely wish to make a list of all questions and concerns prior to attending an emergency planning meeting.
Some of the common areas are backup power, alternate water supply, innovative (and approved) methods of liquid and solid waste disposal and volunteer training on food safety. For example, FEMA ESF [Emergency Support Function] #11 addresses food safety during a disaster and the agencies involved. Regulatory officials know their communities, the food establishments that exist there and industry representatives who can be called upon when a disaster strikes.
This information can be very useful for the development of effective restaurant food safety interventions.
We have seen that advanced preparation is not only the smart thing to do but can lead to a strong business after a disaster.
Social media also presents a means to communicate with employees regarding the status of foodservice provider(s)—texting may be one of the only ways to communicate early on following a natural disaster when Wi-Fi and Internet connections may be down. Such utilities are also necessary for ensuring proper sanitation and hygiene of those engaged in foodservice.
Those responsible for food access and distribution will likely wish to follow existing food safety guidance regarding the donated items (or develop their own).
Local authorities were challenged to assess or regulate donated food items because of limited staff and the sheer volume of food being donated by community members and outside sources. People may be forced to evacuate or may have suffered the loss of their belongings and property, and thus may be unable to report to work or assist with feeding efforts in the affected community.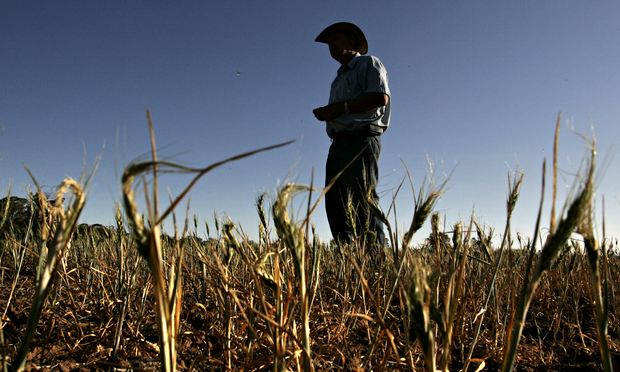 It is important for food establishment owners and operators to know who in their community, both public and private, can provide these alternate sources in the event of disaster.
Food safety concerns may many times be addressed with Temperature Control for Safety [TCS] foods, although the freezing of canned foods that may occur during a power outage or blizzard in colder climates places stress on the can because of the swelling that may occur.
Depending on the severity of the emergency or disaster, some common foodservice facility challenges include decomposed food, lack of utilities and trash service, mold, lack of available workforce, limited availability of food suppliers, damaged equipment and infrastructure and the presence of rodents, insects and animals. Plan participants included the NJ Food Council, Rutgers University, NJ DOH, NJ Department of Agriculture, NJ Office of Homeland Security and Preparedness, NJ State Police, Community Food Banks, FDA and other public and private sector players. This is where preplanning comes into play, where the establishment owner has effectively communicated with health officials before any disaster to discuss reopening protocol and know what is expected of them by the regulatory authority. At times when food products will need to be destroyed, this should be conducted in a manner that will not allow them to accidentally be put back into domestic channels; these products should be segregated from all others with a sign or posting which indicates they are not for sale. An example is the recently revised Emergency Action Plan for Retail Food Establishments, produced by the Conference for Food Protection. Mississippi has developed an Emergency Food Safety Inspection Form to clear a food facility for reopening without a pre-opening inspection. Such agreements were in place during the response to the devastating EF-5 tornado in Joplin, MO, in May 2011, when different jurisdictions throughout the state sent personnel to assist the local health department to conduct assessments of and reopen local retail foodservice facilities. Also, some education on the part of food safety professionals, namely local health departments, needs to be done notifying the public about donating foods after a disaster. For example, the use of water supplies will have to be inspected, tested and approved by government health agencies before distribution through the supply network. Federal assistance also may be available to state and local jurisdictions, especially during an event in which a Presidential Disaster Declaration has been issued. In a crisis, foodservice providers become part of the infrastructure that protects public health. Everyone is capable of playing a major role in disaster response and being familiar with all appropriate contacts is crucial.
The faster an establishment can get back on their feet, the quicker they can begin preparing food for the community and those responding to assist in the recovery. Availability of the workforce is critical to take into consideration during the planning and preparation for food safety prior to the event.
After the April 2011 tornadoes in Alabama, there were many success stories of foodservice establishments using approved hauled water, portable toilets and generator power to serve food safely and efficiently until normal operations could be re-established.
As program manager of the Food Safety Program at the New Jersey Department of Health (DOH), I had paid close attention to the aftermath of Katrina, including the news headlines of food and water shortages, and the efforts to move food into the affected regions. Foodservice facilities may find it impossible to cook the food they have during natural disasters due to a lack of facilities or fuel. All too often, there are areas of food safety that are completely foreign to the novice food handler, and some are risk factors that must be taught in order to be fully understood. Those businesses that are able to operate will experience longer workdays and require extra staff to accommodate the increased number of people needing food.
Managers of foodservice establishments are encouraged to make customized plans for contingency arrangements within their control. It was clear that a major disaster or catastrophic event, whether accidental, natural or deliberate, could substantially disrupt the food supply and distribution network within the state.
One tool we distributed to our retail food sector was the Emergency Action Planning Guidance for Retail Food Establishments. The hourly food worker often lives paycheck to paycheck, which is a fragile state of affairs in the best of times.
Private organizations do a fine job of day-to-day food safety training, but after a disaster, we do not have the time to conduct such, so JIT food safety training is always needed. Addressing workforce support for essential food services is another key item in advance planning.
Concurrent with the above preparations for our food businesses, we worked with local health departments responsible for enforcing retail food rules in establishments such as grocery stores and restaurants. Other states have amended or are considering amending their state food code by including the option whereby facilities having a preapproved emergency operations plan may stay open during an emergency. Several states, including Florida and Delaware, are developing plans for critical services re-entry, and food establishments with well-developed and preapproved emergency operating plans may be included. Governments and aid organizations credited improved disaster preparedness and the early evacuation of about 1 million of the most vulnerable residents along the coast.As Phailin approached, World Vision staff had provided megaphones, life jackets, flashlights, and ropes to community leaders, enabling them to warn residents and organize quickly. In the aftermath, the organization distributed emergency food and other supplies to families in Brahmapur, in Odisha state.Hurricanes Manuel and Ingrid – MexicoTwo separate storms overwhelmed western Mexico with rain in September, triggering widespread flooding and landslides. In Acapulco, five feet of mud overtook vehicles and destroyed homes.World Vision staff provided families in the Xochistlahuaca and Santa Catarina River communities in Guerrero with food, blankets, and tarps. Pray that the necessary resources would be readily available to help them rebuild their lives.Make a one-time donation to World Vision's Disaster Response Fund. Your gift will help us rush emergency supplies like life-saving food, clean water, medical supplies, and shelter to survivors.