Hurricane Sandy is threatening the Eastern Seaboard, and meteorologists are predicting no mercy from the Category 1 storm's rain and winds. Apart from the water and wind damage, hurricanes have a history of knocking out the tech that keeps us going. Richard Blackden sends in this picture and tells us sandbags have been deployed outside the doors of the Apple store.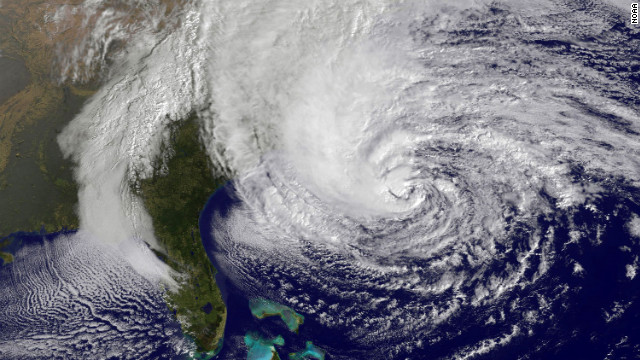 Hurricane Sandy came out of the Caribbean late in the hurricane season, and its wind speeds are relatively weak by hurricane standards. As meteorologist Alex Sosnowski of AccuWeather put it: 'Sandy will not be your typical hurricane when it moves in from the southeast.
The New York Stock Exchange has announced it will close its physical trading floor for the first time since 1985 when Hurricane Gloria struck the east coast.