The University has developed standard emergency evacuation signage for use in the University owned buildings.
What to look for in an emergency evacuation plan: A floor plan of the relevant area is shown with the emergency egress (exit) paths and emergency exit doors highlighted in green.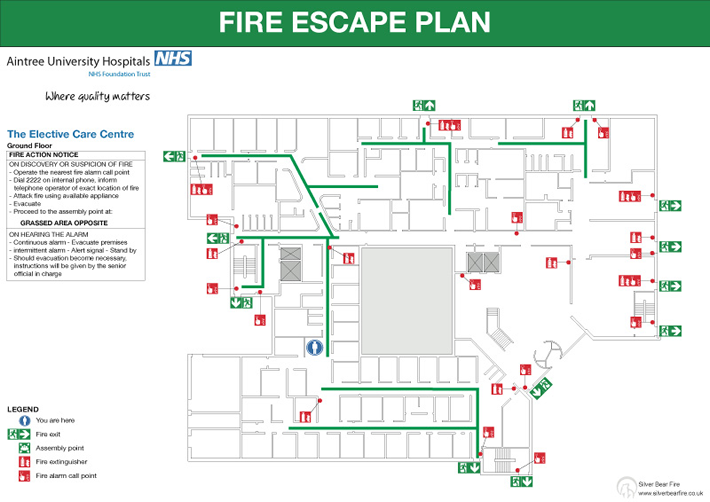 The top right-hand side explains the alarm tones in the building, the required response to alarm activation and general emergency response procedures when an alarm has not been activated.