Most people who walk by 130 West 16th Street in Chelsea never notice the faded Fallout Shelter sign on the red-brick apartment building.
Cold War-era signs for nuclear fallout shelters still mark buildings across the region – generating question marks among many people under age 40 and curiosity, nostalgia, or knowing smirks for those a little older. Shelters – both those in public buildings and in people's backyards – became a staple of civil defense drills, public service announcements, articles in Life magazine and Popular Mechanics and even the occasional pop song.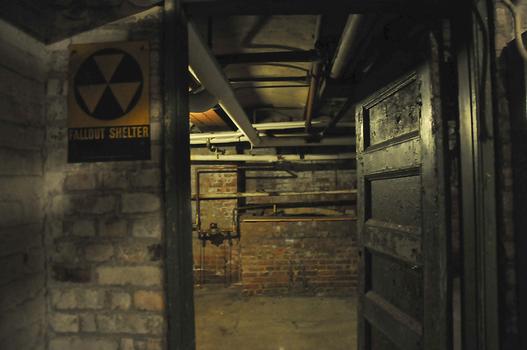 Black-and-yellow signs are still outside many buildings, but the shelters are no longer active. That's the guidance for responding to a terrorist dirty bomb, or what emergency planners call an "improvised nuclear device." The fallout shelters would probably do better in such a situation than the one they were designed for historically, said Dr.