EPP has developed independent emergency response training and emergency preparedness training modules available to our clients on an as-needed basis.
Organizing and running an efficient Emergency Operations Center is an acquired skill that normally takes a number of emergencies to hone.  This training module will flatten the learning curve for new "Storm Bosses," seconds-in-command, or those who are on the emergency command succession plan. For many people recruited into an emergency liaison role, communicating between public officials and other Incident Command functions is not their full time job. Major emergencies in the UK, such as the fuel shortages, the foot and mouth epidemic of 2000, repeated widespread flooding, and the London bombings of 2005 have made clear the need for enhanced levels of resilience in the UK. The MSc in Emergency Planning and Management is a taught course designed to provide students with an advanced level of understanding of concepts and evolving best practice in emergency planning and management. Courses in disaster management have been offered at Coventry University for over ten years. Increased levels of preparedness and more effective responses to realised risks and threats also require an understanding of the issues that underlie many of the day-to-day problems faced by practitioners in the field of emergency planning and management. The MSc in Emergency Planning and Management is ideal for students seeking career advancement within either the public or private sectors, or for those wishing to pursue an academic or research-oriented career.
Both current concerns with enhancing resilience to emergencies in the UK and specific organisational duties arising from UK legislation have created a strong demand for qualified emergency planning and management professionals. This course aims to give you the knowledge required to pursue a career in emergency planning and management. Successful students will develop the skills needed to manage the response to civil emergencies (e.g.
The BSc Disaster Management and Emergency Planning shares a common first year with BSc Disaster Management, enabling you to choose either course in later years.
Employers seek graduates who can demonstrate effective problem solving, teamwork and leadership, management and communication skills. In recent years we have visited China, Taiwan and Italy to observe and evaluate emergency management approaches. This course blends academic study with experiential learning of best practice to teach you about disaster preparedness and response and helps to create professionals who are ready for action.
As part of these studies you will be introduced to environmental systems, humanitarian operations and organisational management. The California Specialized Training Institute (CSTI) provides training in all phases of emergency management: preparedness, response, recovery, and mitigation. Emergency management professional development is also a key component in CSTI's training programs. Second Role Liaison personnel need advanced skill sets to fulfill their role as customer and community advocates in this very high pressure function.  EPP provides comprehensive training for first-timers in this role, and refresher courses for veterans of past emergencies who wish to become more effective advocates. In your second year you will form a deeper understanding of emergency response and crises management in the UK and examine business continuity in public and private sector organisations. As these attributes are the hallmark of a disaster management and emergency planning graduate, you should have opportunities to pursue a career with a wide range of organisations. Additionally, CSTI offers specialized training in crisis communications, exercise design, and emergency planning for schools and populations with access and functional needs.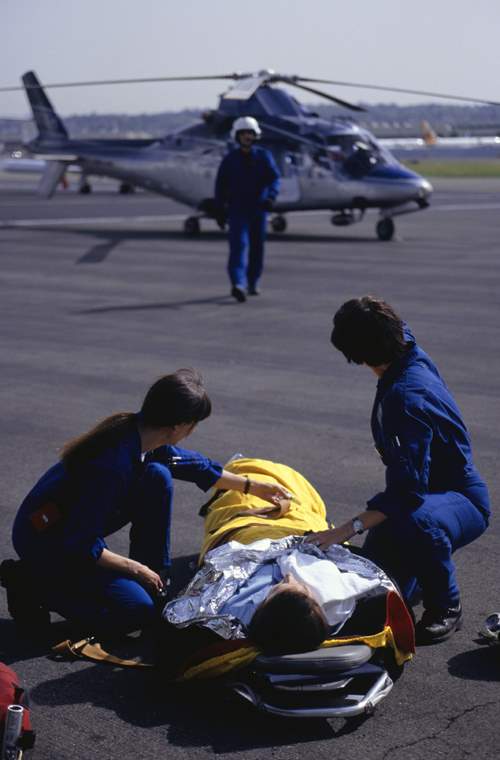 Its policies and procedures are set forth in the California Government Code, Section 8607, Emergency Services Act (Chapter 7, Division 1, Title 2).
Your course will be based on a series of lectures, with associated seminars and practical classes. You will start by developing an understanding of the causes of disasters, their impacts on people and critical infrastructure through the analysis of real case studies and the role of emergency management.
I got a job straight after graduating and was working in Emergency Planning at officer level within the private sector before leaving to take up a place on the MSc course. Our emergency management curriculum covers the full spectrum of hazards, including: earthquakes, floods, fires, severe weather, tsunamis, hazardous materials, and terrorism. All state agencies are required by law to use the Standardized Emergency Management System. Our distinctive blend of academic and practical study aims to ensure you develop specific emergency planning and management skills needed to prepare you for employment in this sector.
Both courses gave me the opportunity to network with professionals in the field of Disaster Management and I particularly enjoyed the outdoors aspects.The dedicated resource room was very useful and the library always had the required materials. Our graduates have secured employment in the public or private sector working for organisations such as the Red Cross UK, PricewaterhouseCoopers and security consultancies, industrial and aviation companies, local and regional emergency services, the uniformed services, NHS and the Environment Agency.