OVERVIEW Download flyer: Building Resilience - Managing the Risks of Disasters in East Asia and the Pacific (772kb pdf) The countries of East Asia and Pacific (EAP) suffer greatly from the adverse physical, social and economic impacts of natural disasters. Climate change is increasing the incidence, frequency and magnitude of natural disasters and exacerbating the vulnerability of many countries and communities.
Every year, disasters caused by climate extremes such as tropical cyclones and severe storms, floods, heat waves and droughts lead to significant losses of life and socioeconomic impacts.
In this context, the Climate Risk and Early Warning Systems (CREWS) initiative aims to significantly increase the capacity for Multi-Hazard Early Warning Systems. These systems effectively generate and communicate impact-based early warnings, delivering risk information for hazardous hydrometeorological and climate events. Many countries have strengthened their Multi-Hazard Early Warning Systems by enhancing hydro-meteorological warning services and improving emergency plans and operations. The countries that have successfully built the systems benefit from a dramatic reduction in deaths related to weather extremes.
The capacity of implementing early warning systems in different countries and regions remain highly varied. A robust needs analysis led by Global Facility for Disaster Reduction and Recovery, the World Meteorological Organization and the United Nations Office for Disaster Risk Reduction shows that $US 100 million is needed by 2020 to reach the CREWS initiative's objectives.
The CREWS initiative brings together the Global Facility for Disaster Risk Reduction from the World Bank, the World Meteorological Organization and the United Nations Office for Disaster Reduction to strengthen the early warning systems that lie at the heart of resilience.
Some 82% of all lives lost and 85% of all those affected by disasters since 1997, live here.
It is therefore essential to enhance resilience and the capacity to adapt to a changing climate, above all for the poor who are the most affected.
These disasters can significantly compromise development and growth, particularly in countries with the least capacity to respond.
Some LDCs and SIDS are particularly susceptible to weaknesses in their ability to issue crucial warnings to national and local authorities and residents. By 2020, all relevant SIDS and LDCs are expected to have at least moderate early warning system and risk information capacities. A trust fund hosted by the Global Facility for Disaster Reduction and Recovery will support the development of implementing institutions and organizations and their activities.
Many aspects of climate change adaptation are disaster risk management and new initiatives are being launched with partners and governments in the region to help vulnerable nations meet this growing challenge. The increasing intensity of disasters can be seen for instance, in Samoa where the total economic value of damage and loss caused by the 2009 Tsunami is estimated at about US$104.4 million equivalent to about 20% of the country's GDP.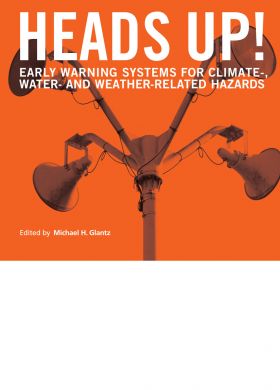 The remaining funds support housing and reconstruction programs in Indonesia's Aceh and Yogyakarta where thousands of houses have been built, village communities rehabilitated, livelihoods restored, infrastructure both big and small rebuilt following the 2005 tsunami and 2007 Java earthquake. Emergency Recovery Loans for the series of disasters that occurred in 2009 are currently being prepared in Cambodia, Samoa and Tonga. In Indonesia, US$2 million will be used for capacity building of national and sub-national disaster management agencies and to develop a comprehensive national risk financing framework. Funding from GFDRR has helped support both regional advocacy and knowledge sharing as well as provide support to countries for improving existing infrastructure and institutions to reduce disaster risk. As part of this program, a training event was held in May 2009, and a follow on is scheduled for late 2010. Similarly, an MOU with the Pacific Islands Applied Geoscience Commission (SOPAC) is supporting country specific catastrophe risk profiling and insurance initiatives as well as risk reduction through sustainable climate change adaptation and infrastructure development. This assessment will form the foundation for investment programs in early warning systems and related infrastructure and capacity building.