Context: The medical care, equipment and communication needs of four Disaster Medical Assistance Teams (DMAT) during four missions are discussed. Outcome: Triage, resuscitation and trauma expertise and equipment were required in Missions 1 and 2. Discussion: These DMAT missions showed that there are new needs for DMATs in primary care, radiation screening and evacuation after the acute phase of a disaster. This paper discusses the experience in the field of members of the Tokyo Medical and Dental University Hospital (TMDUH) Disaster Medical Assistance Teams (DMATs) and concentrates particularly on medical expertise, equipment needs and operational or tactical field communication needs.
Action following any disaster requires response from a broad set of areas including public health, security, social structures, public works and engineering, education, energy supply, food and nutrition, shelter and clothing, water and sanitation, medical care, logistics and transportation and communication.6 DMATs are medically trained mobile teams used in the acute phase of disasters. At this hospital, only 3% of patients required severe and urgent care, 50% required intermediate medical care and 47% required minor medical care. The brilliant designed storage system allows the relief pod to carry a wide range of medical equipment, including: gaws, needles, pills and other supplies that might be required.
Emergency medicine in hospitals and primary care in first-aid stations and evacuation areas were required for Mission 3.
They were introduced into Japan in 2005 after recognizing a gap between the capacity of conventional emergency assistance and the need for emergency medicine in the days immediately following disasters.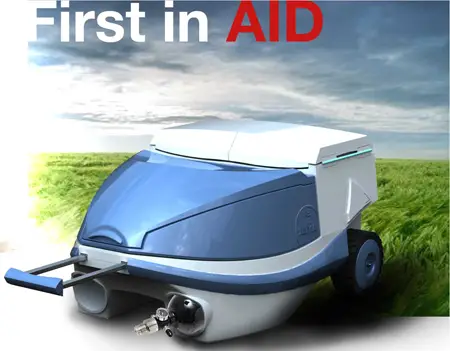 Between day 1 and day 12 post-earthquake, 1816 members from about 340 DMATs gathered in the devastated area.8 In this paper, the authors focus on the broadening of requirements for DMATs for medical care, logistics and transportation and communication. The TMDUH DMAT mission was to assist with emergency medical needs of the Sendai Medical Centre (SMC), which is 5 km from the coastline. Most patients presented with mild respiratory infection; there were few direct disaster-related presentations.
While phones and communication equipment were available, communication links did not function due to heavy use by other citizens. From day 1 to day 8, TMDUH DMATs suffered poor communication capability, similar to that of other DMATs.9 As a result, the most credible method for collecting medical information about the patients being transported to hospitals was by talking with paramedics on arrival from the affected areas. As it reflects the experience of only TMDUH DMATs following the Great East Japan Earthquake, the perceived importance of expertise, equipment and operational communication may not be representative of all DMATs.
Tokyo, Fire and Disaster Management Agency, Ministry of Internal Affairs and Communications, 19 May 2006. Medical relief activities conducted by Nippon Medical School in the acute phase of the Great East Japan Earthquake 2011.
It's a wearable medical kit especially designed to be […]Lenify Collapsible Emergency Stretcher by Danny Lin Lenify is a collapsible emergency stretcher that eliminates the possibility of secondary injury to occur when lifting up the patient onto the stretcher.
Members of the DMAT wore personal protective equipment and screened the patients using dose-metres to detect the amount of radiation exposure. In general, medical services are required immediately following a disaster; this need then decreases day by day. The number of patients to whom we provided medical care in Missions 2 to 4 could not be accurately counted.
The pod has been equipped with all terrain tires to cope with the extreme scenarios, and thanks to the great ground clearance, it turns out to be the perfect tool in a disaster scenario. The experience of the TMDUH DMATs shows that there is a need to broaden both the professional flexibility of DMAT members and communication methods during disaster responses. The design team composed of James Thompson, Jeff Pinard, Isabelle Tremblay and Rob Vandenhoek, gathered around the drawing board to try and find a better solution for transporting medical supplies to remote locations across difficult terrain.