Sahana Eden is an open source software platform which has been built specifically for Disaster Management. Sahana Eden is designed to be rapidly configured and customized to support the diverse business processes used within Disaster Management.
Sahana Eden can provide valuable solutions for practitioners in Emergency Management, Humanitarian Relief and Social Development domains.
Climate change and globalization bring uncertainty and risk to many communities across the world – especially those who rely heavily on the availability of local resources and infrastructure. As a component of Climate Change Adaptation (CCA), WOTR has begun a disaster risk reduction initiative in its project villages. In preparation for the exposition of DRR at the Shiswad Biodiversity Festival, WOTR staff implemented the initial physical hazard-mapping process with the Shiswad community, which was divided into two stages. Sahana Software was initially developed by members of the information technology (IT) community in Sri Lanka to provide solutions for the relief effort following the 2004 Indian Ocean Tsunami.
This community is able to provide a basic level of support to help you deploy and configure Sahana Eden. When disaster strikes, a stable, empowered community will respond with resilience and recover quickly. These features are designed to help Disaster Management practitioners to better mitigate, prepare for, respond to and recover from disasters more effectively and efficiently. Different levels of support are available from both the voluntary Sahana Eden community and professional companies. For this reason, disaster risk reduction (DRR) programs are now essential priorities of sustainable development. WOTR'S chosen approach to achieving successful DRR is called Community-Based Disaster Management (CBDM), the central focus of which is community participation.
To help alleviate human suffering by giving emergency managers, disaster response professionals and communities access to the information that they need to better prepare for and respond to disasters through the development and promotion of free and open source software and open standards.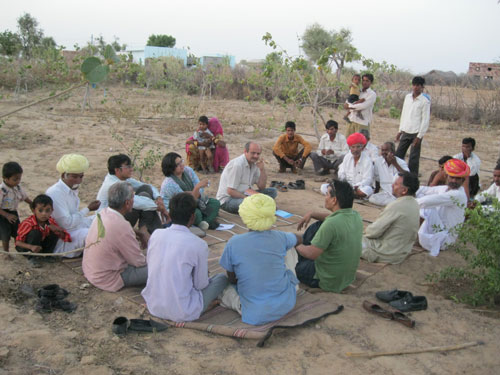 While WOTR staff may help to facilitate the process and act as a liaison between the community and government, it is crucial that the community play the leading role in its own production of resilience. The project is supported by a voluntary community of Disaster Management practitioners, students, academics and companies.
This means the village community is involved in every part of the process: identifying hazards and potential disasters, formulating a plan to mitigate risk, communicating this information with other concerned parties, and both creating and implementing its disaster-management plan when disaster does strike.
When the village community becomes self-aware of its own vulnerability, and formulates its own plan to reduce that vulnerability and effectively manage disaster by working together and sharing resources, then the DRR program is complete and the community itself further approaches true sustainability in the face of uncertain times. That villagers see hazards as avoidable disasters is compulsory, if any positive action is to be taken by the community towards overall resilience.