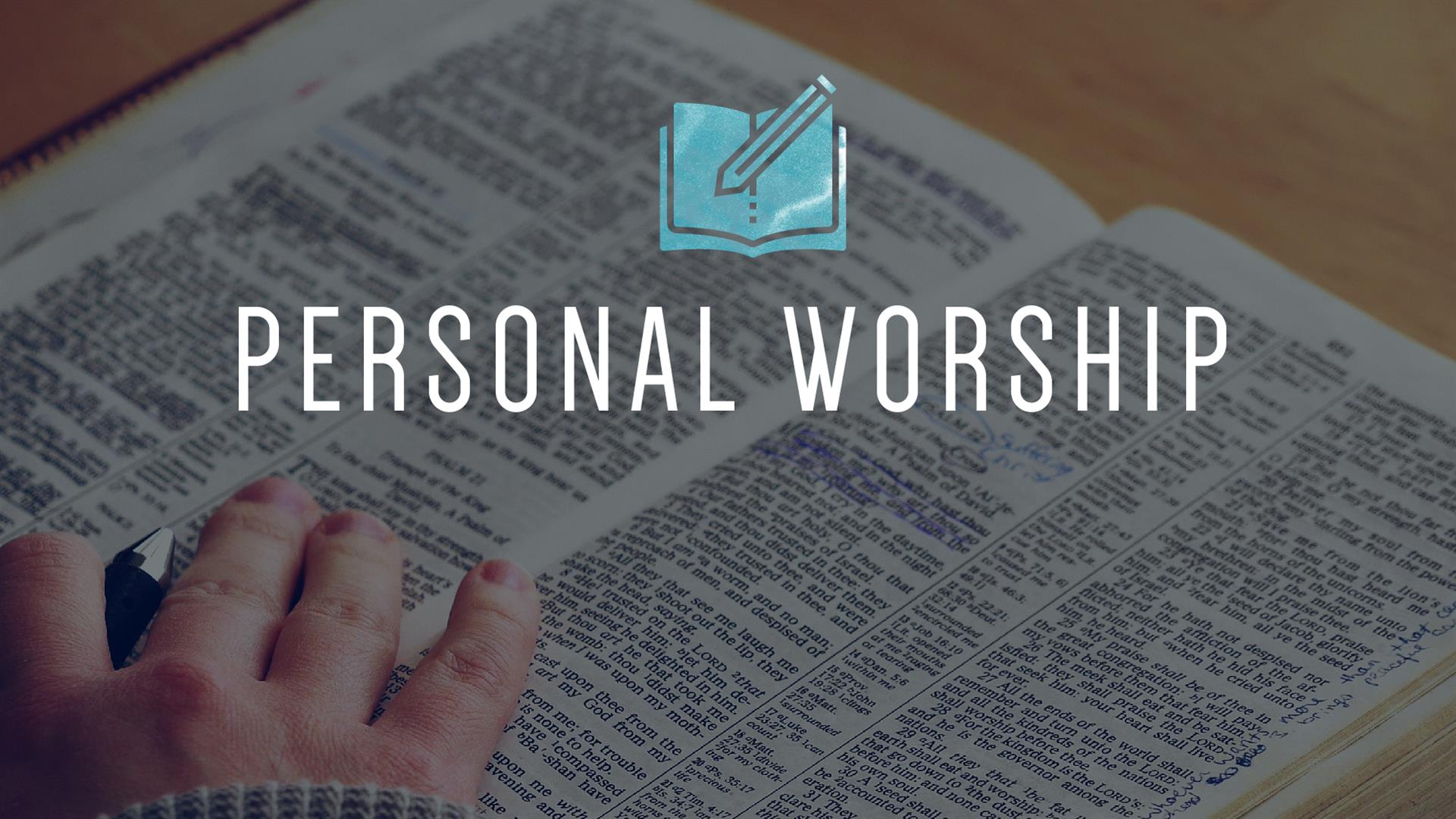 Before we get started with study notes for next week, here's a great action item to follow up from yesterday's service. It's a tool we created to help determine areas in which you are gifted to serve, perhaps even some that wouldn't occur to you offhand. We call it "Find Your Thing Do Your Thing" (FYTDYT). Click the button below to access the survey. If you give us your contact information when you take it, someone will follow up with you about connecting with opportunities to use your gifts.
Jesus commands us to pray. When you're asked to pray, what's your first response? "Sure! About what?" Isn't that it? People pray in many different ways. Some are bold, grabbing the mic and praying using English words right out of the King James Bible. Others are shy, praying out loud in public terrifies them. This week we're going to examine parables where Jesus taught on prayer, and a passage from Paul's letter to the Ephesians.
This is the first of two weeks on the topic of prayer.
Prepare
Before you begin, take some time to calm your mind. Find a quiet place that is conducive to reflection. If your mind is crowded with things you need to do and are afraid you'll forget, write down the list of things you're concerned about and then set it aside. You can pick them back up later, but for now your goal is to empty your mind of the chaos of your everyday life.

Pray
Ask the Holy Spirit to focus your mind, and give you wisdom and clarity.
DAY ONE
Read
Reflect
The unjust judge did not want to be "bothered" by the widow's requests. By contrast, how does God receive YOUR prayers?

Are there prayer requests that God has not granted to you? Do you remain persistent in prayer? If not, why?

In verse 8, in the context of answering persistent prayers, why might Jesus have looked to the day when the "Son of Man comes"?

At the end of this parable, Jesus asked, "Will [the Son of Man] find faith on earth?" In the context of the passage, what sort of faith does He want to find? 
Pray
Ask God for patience in prayer, that you also may be persistent. "Heavenly Father, you have called me to be yours. You receive my prayers willingly. Be swift to answer, Lord, but make me willing to ask for as long as it takes."
Below you will find four days of additional scripture readings and reflection questions.
DAY TWO
Read
Reflect
In your prayer life, do you feel entitled to the favor and blessing of God -- like the Pharisee?

Do you find yourself getting angry or discouraged when God chooses not to grant your prayers? If so, why?

Though the tax collector was humble, he was also bold in requesting mercy. Why did he feel safe in petitioning God?

The Lord exhorts His people to pray in humility. How does Jesus model humility in His life, by example?

The Pharisee prayed with a focus on his own goodness, and the tax collector focused on God's goodness. How do YOU pray?
Pray
Ask God to make you humble as you pray and to open your eyes to any feelings of entitlement or contempt toward others. "Merciful God, I confess that I am at times filled with a prideful spirit. Take that far from me when it happens, Lord, that I might always bow humbly before you. Do not let me become caught up in comparing myself to others. I want to receive the answer you have for me, whatever that may be."
DAY THREE
Reflect
Why might it be significant that God follows two parables about prayer with a reminder that the kingdom belongs to those who receive it like children?

In light of the parable of the persistent widow, what is the manner in which a child expresses desires to a parent?

In light of the parable of the Pharisee & the publican, does a toddler receive his needs with a sense of known dependency or of self-sufficiency?

How does the relationship between a Father and child help further illustrate the nature of God (in Luke 18:1-8) and the nature of a child (in Luke 18:9-14)?

What could you change about your faith practices to more closely mirror the relationship of a father and child?
Pray
A young child will feel safe, even when the surroundings are not, if he or she is in the arms of a loving parent. As you pray, let go of the worry that plagues you and causes doubt. "Almighty God, the great I Am, your Spirit prompts us to call you Abba, as Jesus also did from the garden on the night he was betrayed. I am your son, or your daughter, and I find rest in such truth." 
DAY FOUR
Read
Reflect
When in your prayer life have you experienced God doing "far more abundantly than all that [you] ask or think"?
What is the "power at work within us"?
Reflect on a condensed list of blessings that Paul is praying for the church to receive from God. What is the main focus of his requests?

Paul prays that you may have the "Spirit in your inner-being," that "Christ may dwell in your hearts," and for "all the fullness of God" to dwell in you. Clearly, Paul is fixated on the indwelling power of God in our lives. Do you offer up such bold petitions in your prayer life? Why or why not?
Pray
When you pray, ask God for a true sense of his presence inside of you. Feel the spiritual mystery and excitement of this supernatural union. "Make me aware of your presence, God, and of your Holy Spirit within me. Grant me the strength to see clearly a full measure of your love. Forgive me when I fail to do so. Fill me with your great power, Lord, that my actions might bring you glory."
DAY FIVE
Read
Reflect
Do the promises of this passage challenge your faith? Why?

Do you believe that God is promising to grant your every request in this passage? Why or why not?

Does this passage remind you of the parable of the persistent widow? If so, how?

While earthly fathers give "good gifts," our heavenly Father gives the "Holy Spirit" to those who ask. Do you ask your Father for the Spirit?
Pray
Thank your Heavenly Father for his provision in your life, for both the good gifts he has given and those he has yet to give. Set your mind on the thought that God knows what you need even before you ask, yet he still wants you to ask. "Gracious God, make me forever willing to come to you with my needs and ask. Remove from me any hesitation to do so. Grant me the desire to seek you, the fearlessness to ask, and the willingness to knock that I might come in to your presence."
Watch for Personal Worship pushes!
Wednesday your pastors will share some of their own Personal Worship reflections.
Friday you'll receive Worship Prep guidance and Sunday's songs. Take time to learn those you don't know so that you can join the choir in full voice.