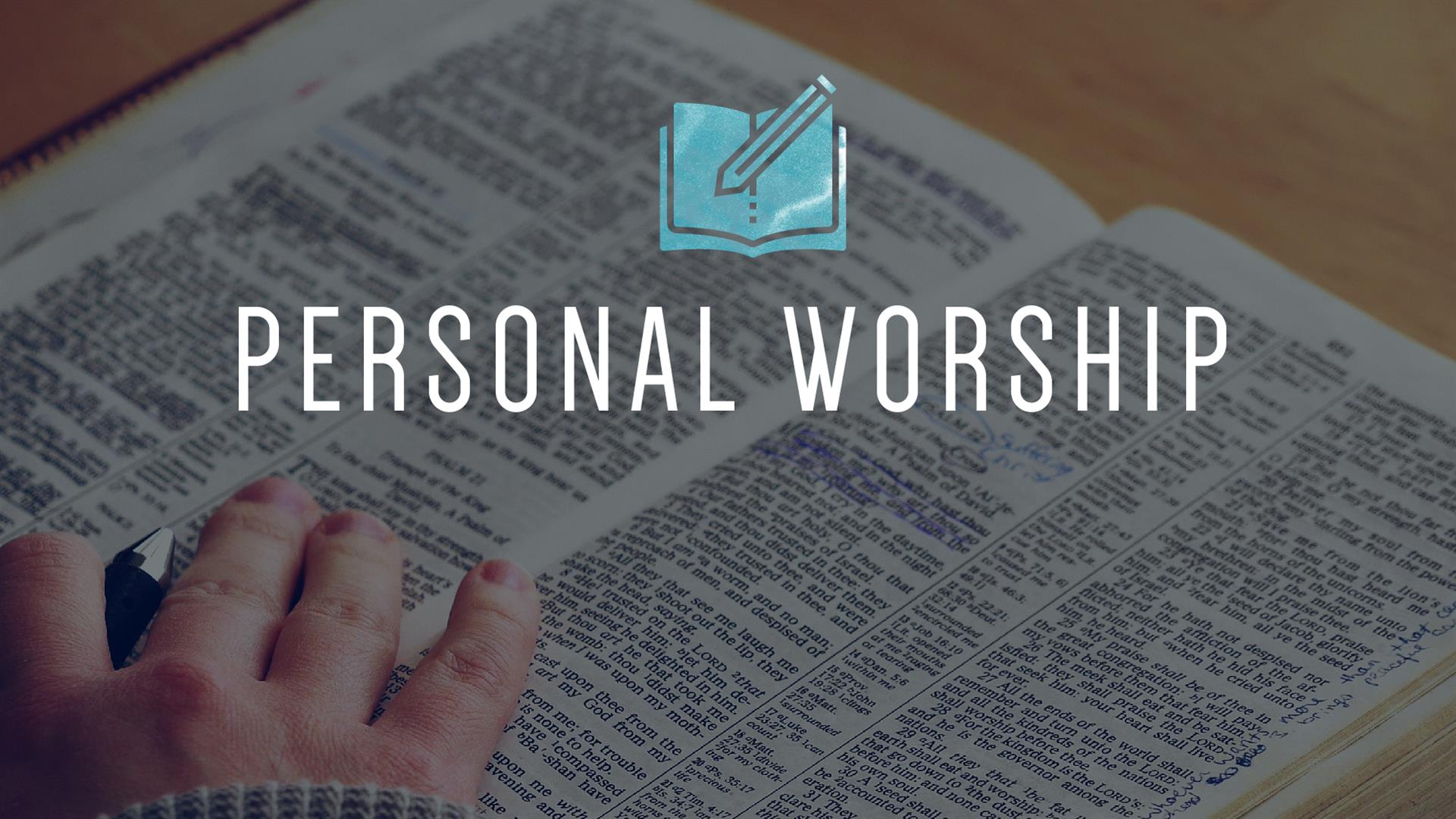 If you would like to consider fasting as a spiritual discipline during Holy Week, we encourage you to read the resource page on our website.
Prayers of Preparation
This is Holy Week, when we remember Jesus' last week on earth leading up to Easter Sunday morning and the celebration of his resurrection. To prepare ourselves for this week, and for Easter, we're sending you special daily personal worship messages.
Combined with your regular personal worship Bible reading and reflection questions, this daily time of prayer will focus our thoughts on what we are remembering this week, and make us ready to encounter God in the upcoming special services.
Prepare
Before you begin, take some time to calm your mind. Find a quiet place that is conducive to reflection. If your mind is crowded with things you need to do and are afraid you'll forget, write down the list of things you're concerned about and then set it aside. You can pick them back up later, but for now your goal is to empty your mind of the chaos of your everyday life.

Pray
Ask the Holy Spirit to focus your mind, and give you wisdom and clarity.
In the next sections, you'll find brief selections from the Psalms. Each Psalm is followed by a paragraph to either guide you through "praying" that Psalm (that is, reading the Psalm while using its words to form a prayer from you to God) or meditating on some aspect of it.
Read each Psalm, then either pray through the same Psalm or reflect on the meditation (depending on the guide paragraph). It's a wonderful discipline.
Remember God
I will ever praise you.  I have become a sign to many; you are my strong refuge. My mouth is filled with your praise, declaring your splendor all day long. Psalm 71:6-8
As you read the above psalm, consciously KNOW that you are coming before our amazing God to meet with him as, incredibly, he desires for us to do. Pray these words back to him: "Make me to ever praise you, Lord, help me to be a sign that points many to you, and to remember that you are my strong refuge…" Seek to be still and to make him first in your heart and mind, his name, his kingdom, his will above yours. Continue in praise for who he is and what he has done.
Be Honest with Him About Yourself
Show me your ways, LORD, teach me your paths.  Guide me in your truth and teach me, for you are God my Savior, and my hope is in you all day long. Psalm 25:4-5
As you read the above Psalm, pray these words back to God, "show me your ways and teach me your paths." Think about how your ways have not reflected his and ask forgiveness for the ways you have failed. Tell him that you desire that your ways look like his, and if you are struggling with a sin, ask him to help you make his way your desire.
Rest In His Grace
From the LORD comes deliverance. May your blessing be on your people. Psalm 3:8
Believe that God has heard, has come low to meet you, and has forgiven as you have asked. He is pleased with you! Be still in the assurance that he will continue to lead you in deliverance and bless you with his presence.
Consider
Why is Jesus Different From Other Religious Leaders?
Receive His Wisdom
Monday & Friday: Luke 23:33-24:12
Tuesday: John 19:16-20:31
Wednesday: Matthew 27:33-28:15
Thursday: Mark 15:22-16:13
Each of these is the account of the crucifixion and resurrection morning. By reading them in each of the four Gospels, you can notice similarities and differences that may be significant.
Reflect
How is Christianity different from the other world religions?

If Jesus is risen, what difference or differences does that make for the world? What about for you personally?

If Jesus was not raised from the dead, what difference or differences would that make?
The Concluding Prayer of the Church
Lord God, almighty and everlasting Father, you have brought me in safety to this new day: Preserve me with your mighty power, that I may not fall into sin, nor be overcome by adversity; and in all I do direct me to the fulfilling of your purpose: through Jesus Christ my Lord. Amen