I'm in feverish search of a book that I can share with my husband re: pregnancy and babies and guts and gore and snuggles and foot rubs.
Instead, he figured I would convey any important information to him along the way…and to be fair, I probably never shut up about pregnancy-pregnant things the entire nine months, and often read from my books out loud before bed.
We didn't use the Bradley Method completely, but we did get the book and my husband read through that a lot right before the birth. My labor and delivery nurse was super impressed that we brought the birth partner book to the hospital!
My one beef with the book is that my original birth plan was to be  drug free but heh 15 hours of labor later I was craving an epidural something fierce. Okay, i love books and so does my husband, but we didn't bother at all to pick up any on pregnancy or childbirth.
As others have mentioned, I think the newborn material was much more helpful than information on pregnancy. I really love the Mayo Clinic Guide to a Healthy Pregnancy, it's so reasonable, real, and helpful, without being scary. Also, another thought I had, is that in my experience, I wasn't in a good place to be making decisions about what I wanted to do during labour, and having my husband there and able to evaluate my choices and give me an honest opinion was really useful.
The problem: all books that I find are either mind-numbingly intense OR written for a husband with the synapse firing activity of a caveman, starring as the husband in a 1950's sitcom. And then a couple weeks before my due date he picked up my copy of the Mayo Clinic's Guide to a Healthy Pregnancy and read all the chapters about labor and childbirth.
Unless your husband actually IS a caveman or 1950s sitcom dad, it's pretty darn likely that he knows how pregnancy and childbirth works, and that he needs to be supportive and helpful and tolerant of your moods, emotions and endless crazy list of physical symptoms. We had friends who were expecting at the same time and the other soon-to-be-Dad asked my husband if he'd come along for moral support. It has month-by-month chapters on fetal development, if that's your thing, and is, by and large, what got me through the anxiety of not knowing what labour would be like.
He just couldn't get into the pregnancy stuff, probably because he was living through it in all its gorey detail. I read most of it before I got pregnant, plus just having the knowledge about pregnancy that comes with being the one who will carry the baby! I know the LW technically asked about pregnancy reading, but my two cents is for both of you to do whatever minimal amount of pregnancy research you're comfortable with and spend the rest of your time on birth and newborn reading.
The Expectant Father has been around and reprinted for ages now, but never managed to pique my husband's interest.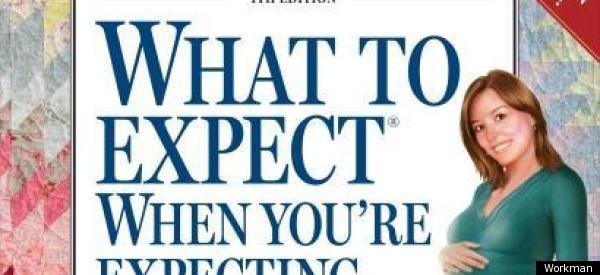 He and I both agreed later that reading that book really helped him to be a better support for me (and I agreed that having him read it allowed me to outsource a lot of worrying about what to try and how to manage this big crazy thing to him, which I really appreciated).
Also I probably gave him an hourly summary of my pregnancy anyway so, lol no book needed Happiest Baby on the Block was great for us, and we also took a few classes through the hospital we chose.
And the REALLY important parts, like being a hands-on dad who knows what to expect (and look out for) once you bring your baby home. My husband listened intently while I was nattering on about pregnancy (even though he didn't look it at the time) and then googled anything he was interested in learning more about. I logged his phone into my Kindle account and he reads the book during his train commute some days, and it's a similar experience to your tennis ball story.
We did a tour, multiples birth class, c-section preparedness, and he went alone to the baby care class because I was on bedrest but it was super awesome when he came home and busted out expert swaddling skills.