Dear Julia, I've been a follower of yours for some time, books, fertility support teleconferences, and emails, I wanted to let you know that against all odds and predictions (age, high FSH, low AMH, you name it I had it diagnosed…), I became a mother last week at age 42 of a beautiful baby girl.
I cancelled my plans and showed up to a room full of women at all stages of experience—some were pregnant, some had just happily adopted, some were just embarking on the conception route and some had been at it for a while. This was the beginning of a magical process that would change my life and affirm to me the potential of my own power to change and create circumstances in my life, even beyond pregnancy.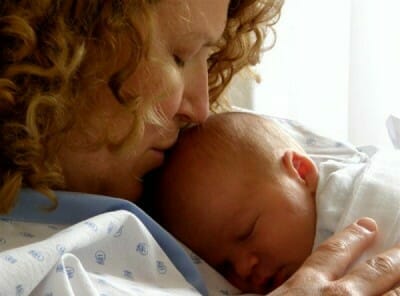 Her suggestions to improve your quality of life and health in a natural manner were extremely helpful and liberating. My biggest accomplishment, however, with Julia was working through the many emotional issues I had regarding childbirth and pregnancy (by way of discussions and imagery). As a result, I had developed a deep fear of pregnancy, but soon after I started having conversations with Julia, I began having vivid, telling dreams which were very cathartic for me.
The doctors were completely stunned and kept doing ultrasounds every week in the beginning to "see if it was still there." They didn't believe it could possibly be viable, yet I went on to have a normal pregnancy and deliver a healthy baby boy on June 19.