Whilst in Japan I used very many saws and chisels all of which were of the finest quality and not to be confused with the cheap Japanese tools available in the UK. We found it was not as fast as the European pitsaw but when you took into account the time saved by only one man working it and not having to raise the beam onto trestles it was an attractive proposition. Sadly most of the tools were way out of my budget but I did buy some top quality waterstones which are much cheaper than in the UK.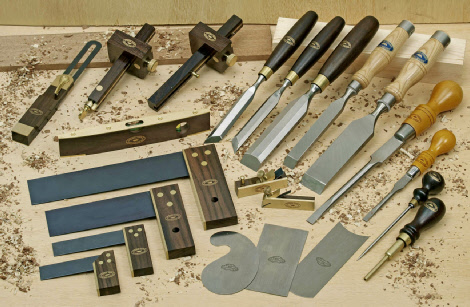 I have met Japanese turners in the UK and Germany and seen their tools as well as seen various presentations. Every afternoon at the end of work all tools are cleaned and put away carefully and they are kept razor sharp.
If you look at the picture above you will see above the saw one chisel which has been used and ground so many times both handle and chisel are now only an inch long, I have no doubt that chisel has done ?150 worth of work.