Author: admin, 09.01.2014
Dan Butcher's Hybrid class course caused a bit of trouble for the four central New York handler-dog teams running in Sunday's AKC National Agility Championship competition in Tulsa, OK. Pam Cox and Labrador Retriever Schuyler held 71st place out of 270 20-inch dogs going into round three, but their NQ on the standard plus jumpers hybrid course dropped them to the 88th spot overall in the 20-inch height class. Andi Lee and Brittany Whiskey, highest-ranked at 28th going into Sunday's competition, fell to 69th in the 16-inch class after their hybrid course NQ run. Greg Lang and Shetland Sheepdog Stormy, ranked 57th as they entered round three, fell to 125th place in the 16-inch class after they NQ'd on the hybrid course. Overall rankings and placements by height class (4 inches through 26 inches) are based on cumulate scores plus cumulative time averages.
Additional results and Preferred height class results are available at the American Kennel Club (AKC).website. Pat SteerSyracuse Dog Training ExaminerPat Steer took her border collie mix Taryn to their first dog obedience class in 1981. After training Taryn, Pat trained and showed seven dogs - three English Springer spaniels, two Gordon setters and two English Cocker spaniels - to titles in obedience, agility and rally events.
A member of Syracuse Obedience Training Club, Inc., Pat taught SOTC group obedience and agility classes for 20 years, along with 4-H, community education and private obedience classes. She and her newest English Cocker spaniel, Madison, are working in rally, obedience and agility.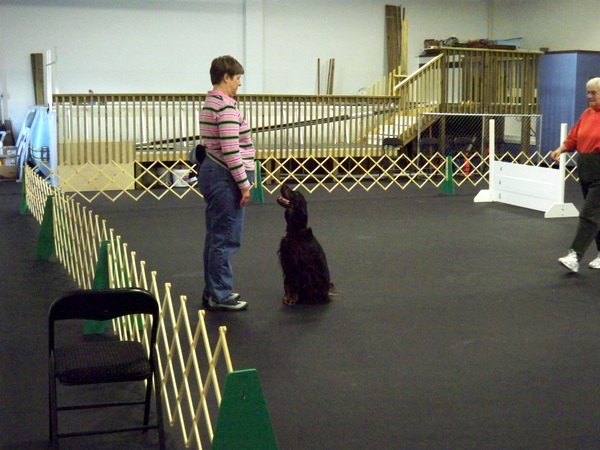 Finals were limited to 13 dogs plus a single challenger in the 16-inch height, and 18 dogs plus one challenger in the 20-inch class.