Cycling is one of the fastest growing sports in the UK - and after the success of the British leg of the Tour de France, no doubt a new wave of cyclists will be inspired. Cabins, studios, carports, hideaways and intelligent outside storage: innovative, low-impact outbuildings playfully designed with help from award winning architects and designers and fabricated with a craftsman's attention to detail. Our client on the Isle of Wight wanted an intelligent outdoor storage space for their bicycle, which included a place to keep logs for their woodburner.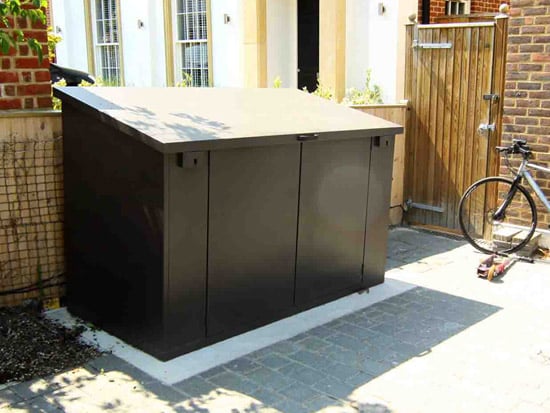 Sheltered on 3 sides in a courtyard garden, the lack of direct exposure to the elements meant we were able to leave the front open.
All other drainage from the roofs was hidden, allowing the planting scheme - inspired by the nearby botanical gardens - to take centre stage.