11.09.2014
Allowing passengers to bring a second bag onboard is the latest step in Ryanair's drive to improve customer service, which will soon see the introduction of mobile boarding passes. Ryanair will now allow passengers to bring a second small carry-on bag onboard with them following the relaxing of a rule which stipulated that passengers could only fly with one piece of cabin baggage. In addition to the 10kg cabin bag allowance, the Irish low-cost carrier will now allow passengers to bring an additional bag measuring up to 35x20x20cm onboard. The fee charged to passengers who have already checked-in online but need their boarding pass reprinted at the airport has also been reduced from €70 ($95) to €15 ($20).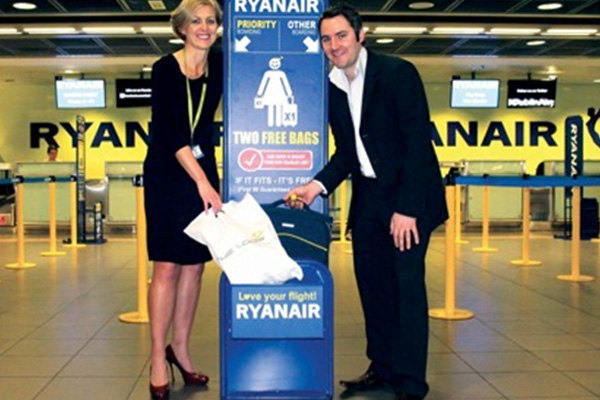 FTE recently revealed how Ryanair is planning to improve its customer service reputation in this article. However, I'm almost sure that it has more than 55cm height (about 60 or 65), plus with a sleeping bag crossed over its top it should be also a bit wider than it should, but just on top.
I saw some arguments that the boarding card is not on the right format - to small or printed on two pages. But there might be some problem as it has many links and clips all over to make it fit more comfortable.
Those clips are locking my baggage everytime so I need to help the backpack to be inside the basket.