Stress at work is the leading cause of absenteeism and not managing stress has a colossal economic and human cost - on average ?1035 per person in the UK*. The social nature of stress at work and the importance of communication, leadership and social support will be examined, and skills such as empathic listening practiced.
Thus, a better understanding and awareness of how we spend our time and learning the technique to help us improve our time management would help us to be more focused and spend our time productively.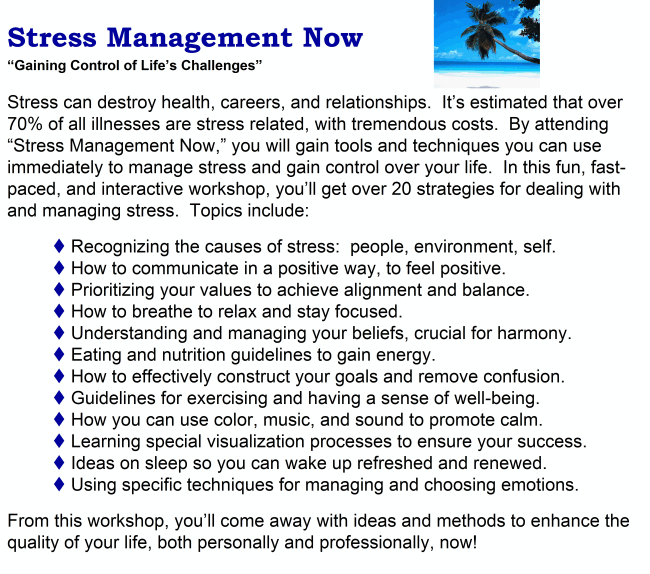 Participants will learn how to spot and intervene in approaching burn-out, in themselves and team members using HSE management standards and CIPD research.
Participants will then learn to recognise the signs of stress and interventions to manage them, including some "anti-stress" stretches, breathing exercises, the use of posture and resilient thinking.
People taking part will not only walk away with new stress management knowledge but new practices and commitments for managing stress and applying what they have learned practically day-to-day in their work.
Workload management will also be highlighted, with organisation, delegation and declines discussed.