PATHWAYS Leadership for Progress is now accepting applications from highly qualified undergraduate students with financial need commencing studies in October 2015 at the University of Nairobi or Kenyatta University. PATHWAYS is an international leadership training program that provides scholarships and training to disadvantaged youth and equips them to be leaders of tomorrow. Three letters of recommendation from three different people in leadership positions who are familiar with your abilities and character (e.g. Those selected will be expected to obtain good grades, work on their community projects, and contribute to the successful running of the PATHWAYS program while in university and throughout their lives. The program will cover most of the student's university expenses toward a Bachelor's degree not covered by any government or private grants for 2 semesters per year contingent upon satisfactory progress each year.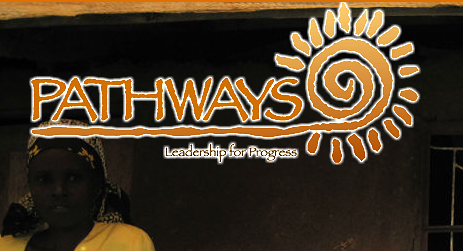 The student is also expected to apply to PATHWAYS for a small grant to support progress on their project annually. Go Green in the City Competition 2016 - Win a trip around the world & more!ALU MBA Program!
Opportunity Desk has contributed to my international exposure and I encourage you all to key into the opportunities via the site." Read moreBerabose Aline JoyceRwanda "You may apply and get rejected several times but my advice is not to give up. There are lots of ways to develop your leadership competence." Read moreKelebogile SimulaBotswana "I was selected for the Women Deliver Young Leaders Program.