This basic picnic table design calls for five cutting patterns only, making it low-cost and easy to build. We realize that not everyone has the time or the facilities to construct the "polygonal picnicker" described in Build a Hexagon Picnic Table.
Next, following the cutting diagrams, saw out one bench support and one leg from each of two 2?4's.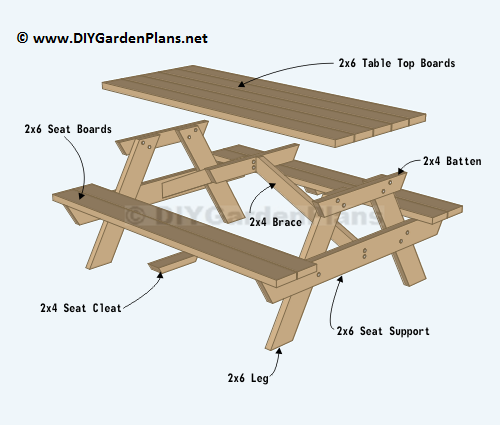 Make each four-piece unit by positioning a tabletop support and a bench support beneath two legs, as shown in the accompanying illustration, and nail the components together.
Do this, placing the washers and nuts on the undersides of the joints (for the sake of appearance). Stand up the two frame ends, separated by a distance of 33 inches, and connect their top supports by nailing a 1?6 across their centers. Now, attach two planks flush with the ends of the top supports, and then finish the eating surface by centering a board in each of the two remaining spaces.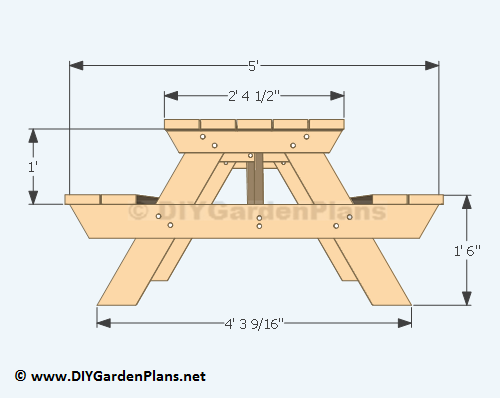 Then carefully turn the unit upside down and attach the two 45° braces as shown. There it is: Your picnic table is complete!