This building has been manufactured using galvanised steel to prevent rust and significantly increase the life of your shed.
This StoreMore shed is coated with 3 layers of paint to protect the galvanised steel core of each panel, providing long lasting protection from rust and the elements.
This metal shed features ventilated gables to increase airflow within the building and help prevent condensation.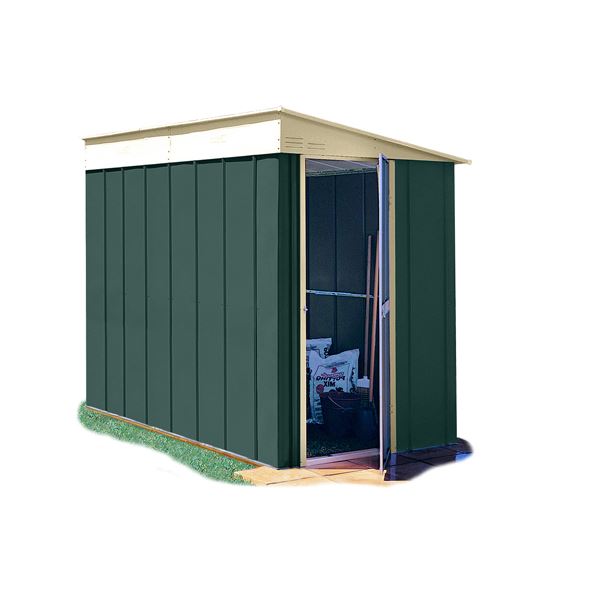 This lean-shed is perfect for smaller gardens providing storage space without taking up too much floor space.
This lean to shed is made from high quality galvanised steel; the steel has also be covered in zinc for added protection against rust and damage.
The door can be placed on either side of this shed so you it suits your needs and your garden.