I always have left over lumber when building sheds, so I try to use it rather then throw it away. Notice under the bottom storage shed shelf there is no obstruction to get in the way of say a lawnmower deck when you are driving it into your newly built storage shed! Free Cupola Plans For Your Neat Shed Aug 14, 15 05:39 AMUse these cupola plans to build a neat cupola and spruce up your beautiful shed.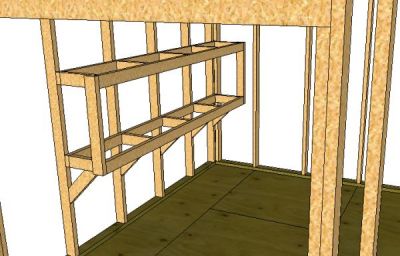 Fun Shed Plans Jul 26, 15 08:08 AMShed plans that are easy to use, very affordable, and fun to build with. Barn Shed Plans, Small Barn Plans, Gambrel Shed Plans Jul 05, 15 09:38 AMThese barn shed plans come with full email support. I know a lot of guys have built bigger or have built for businesses but this IMO the best all around average guy's shop build I've seen.
Our downloadable barn shed plans come with detailed building guides, materials lists, and they are cheap too!