Whether you call it a pyramid, an obelisk, or a tuteur trellis, this distinctive garden structure is a hallmark of cottage style.
CUT LISTYou can use the cut list below or download the cut list to build a pyramid trellis here.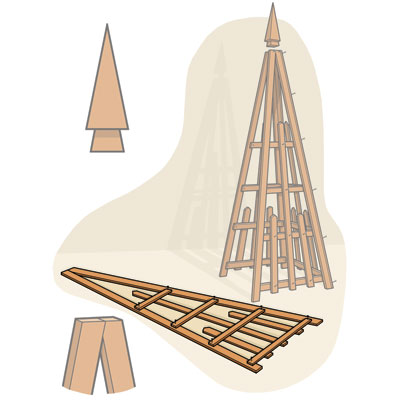 Trellises have a long history of supporting climbing and vining plants, and the tapered, freestanding version shown here remains a fixture of many an English garden, where it gives clematis and other flowering climbers a sturdy platform and a chance at sun. But we wouldn't fault you for using a trellis in a purely decorative way, either.Whatever your intention, you can find plenty of trellises at plenty of prices at garden centers.