A study recently published in the Center for Disease Control's Preventing Chronic Disease journal aimed to classify the fruits and vegetables that are super foods. The scientist behind the research, Jennifer Di Noia of William Paterson University of New Jersey, developed and validated a classification scheme based on the nutrient density per 100 calories of each food.
Notably absent from the list are: raspberries, blueberries, tangerines, cranberries, garlic, and onion. This entry was posted in Nutrition Label Analysis and tagged CDC, cruciferous vegetables, kale, Powerhouse Fruits and Vegetables, watercress by Hemi Weingarten. The whole thing was weighted by how many nutrients are available in 100 grams (density), and if you read the study their major purpose was just to define a method of *analyzing* food nutrient density. Watercress is nutrient dense and low caloric value, you can eat as mich as you want, you obtain your micronutrients from the watercress, and your calories from carbs, fats and protiens.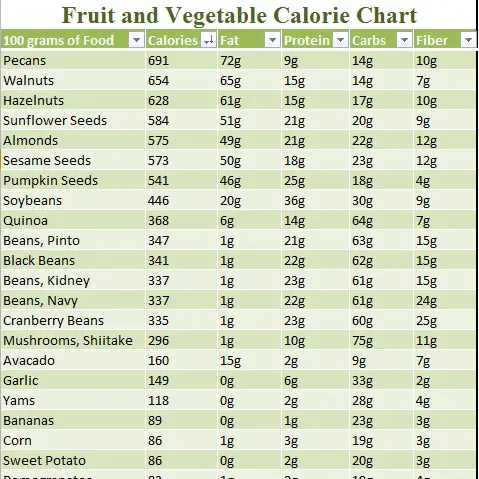 The per-100-calories thing is so that water content (the major component by weight of veggies and fruits) will not skew the results.
Obviously the researcher had this info and chose NOT to add another column showing the context of just how much of each veggie it takes to make 100 calories. No less than 17 nutrients were analyzed for each food: potassium, fiber, protein, calcium, iron, thiamin, riboflavin, niacin, folate, zinc, and vitamins A, B6, B12, C, D, E, and K. There was no set way to analyze nutrient density, so with this other scientists can take their methods and do even better studies. The top foods are all very low kcal foods and it would take an unrealistic amount to satisfy the 100 kcal serving!
They had to measure by 100 kcal because maybe it's rather difficult to get a good sampling of the chosen nutrients at smaller amounts of the foods, and also they have to consider energy-equivalent volumes that work for all of the foods.
All these foods are good for you, but someone might interpret that only the top scorers are.
All marks, brands and names belong to the respective companies and manufacturers and are used solely to identify the companies and products.