Low-Carb Tortillas Make Their Debut Published November 11, 2013 La Tortilla Factory, the family-owned brand that originated the low-carb tortilla category, is introducing its first Low-Carb Flour Tortilla. These new Low-Carb Flour Tortillas are made with unbleached wheat flour, cellulose fiber and expeller pressed canola oil, so they are not only soft and delicious, but contain only 70 calories per serving and offer 5g of protein and 36% of the recommended daily value of fiber. Ideal for those following a low-carb diet or seeking lower glycemic index foods (such as diabetics), La Tortilla Factory's line of low-carb, high fiber tortillas are delicious and convenient.
The debut of Low-Carb Flour tortillas coincides with the unveiling of new redesigned packaging for the entire La Tortilla Factory low-carb product line. La Tortilla Factory's line of low-carb tortillas is available at independent grocers and supermarkets nationwide.
And because La Tortilla Factory does not use any hydrogenated oils, artificial sweeteners or aluminum baking powder in any of its products, the new low-carb flour tortillas are cholesterol-free and trans fat-free.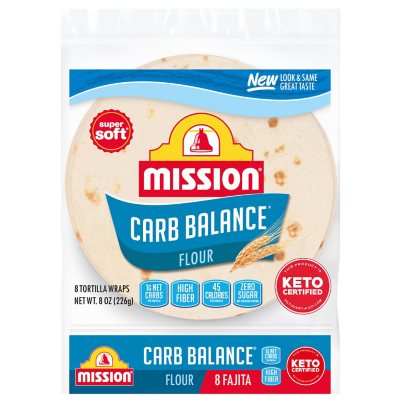 The new package has a better organized nutrition label and enables consumers to see more of the tortilla for increased appetite appeal.