Mix the almond flour, cocoa, baking powder and granulated Splenda, if using, in a 2-cup glass measuring cup.
This is unbelievably easy to make and uses ingredients most low carbers would have on hand.
Today I made a version with half WPI and half almond flour, and instead of microwaving it in a measuring cup, I used a 15-ounce French White baking dish sprayed with nonstick spray.
In a small bowl, mix the almond flour, flax meal, protein powder, powdered peanut butter, baking powder, salt and Splenda, if using. I think the plastic would probably keep it very moist, perhaps more like a pudding cake in texture.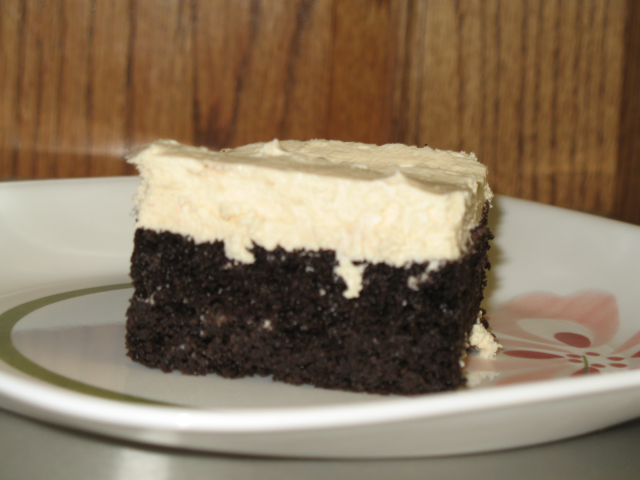 I might also experiment with adding some flavorings such as orange extract, almond extract or vanilla. I think it comes out looking a lot more like a little layer cake than when made in a measuring cup. This little cake has a nice peanut butter flavor and is lower in fat than if you used regular peanut butter instead of the peanut butter powder.
The cake looks pretty small in the photo but half of the cake is about the equivalent of an average size muffin and is quite filling. You could use regular flax meal but it will give the cake an ugly color and a stronger flavor.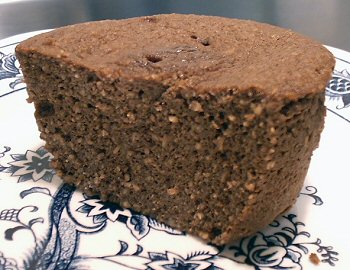 The cake isn't as bread-like as my first one and it came out a little bit lighter and more spongy. The cake will probably puff up to the top of the measuring cup while it's cooking but will sink down a bit as it cools. It's good either way but I kind of liked the heavy dense version that I made the first time and there's not much difference in the carb count.