When it comes to homemade versions of our favorite bar food, nachos are pretty easy to whip up. A thick, sturdy restaurant-style tortilla chip is your one, your only when it comes to homemade nachos according to Dawn Perry, BA digital food editor.
We love a classic cheese, bean, meat, and salsa number, but we're also pretty excited about the new recipes for Asian- and Indian-style nachos we created. But there's a world of difference between gooey-cheesy-spicy-crunchy-salty-awesome nachos…and soggy nachos.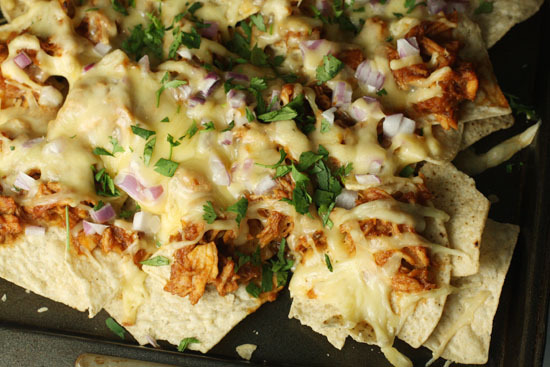 While melted cheese is the best thing, ever, to eat, says Perry, it's the worst thing to scrape off a baking sheet. Obviously knives and forks are banned at the nacho table, so make sure that every element is small enough to eat in one bite. A Monterey Jack cheese will have the oozy-melty quality sought after in the best nachos, while a standard sharp cheddar will offer a little tang. Shred your own cheese instead of chopping or tearing it: Smaller pieces will melt quicker, which means your nachos will be perfectly gooey without charred or overdone chips.