12.02.2016
Shelter offers short-term care for youth who are out of their homes due to a crisis, concern about the safety or stability of their home or who are awaiting a longer-term placement. Our dually-licensed homes combine the qualities of short-term shelter and longer-term group care in one program to offer immediate and extended care and services.
Our therapeutic group care homes provide behavioral health care to emotionally-disturbed youth who cannot be served in their own homes or substitute families, but who are appropriate to receive such services in a community setting. The Tom Roy Youth Guidance Home is a long-term group home that serves young people aging out of foster care without an available permanent family, or a family needing help with their child emancipating. TRY accepts referrals for residential care from the Allegheny County Department of Human Services, Office of Children, Youth and Families. Jade Carter and Ashley Super are shining examples of youth who transitioned from Three Rivers Youth's care to become self-sufficient and thrive in adulthood. Since 1997, Youth Villages' group homes have helped children learn life and independent living skills.
Additionally, the children participate in outings, such as skating, bowling, swimming and visits to museums and other attractions. Although admission requirements vary based on the individual program, primarily, we treat hard-to-help, hard-to-place children who have emotional and behavioral problems plus co-occurring medical issues and failed at numerous other programs. Youth Villages' Coteswood group home is located in the heart of an established residential neighborhood on the outskirts of Memphis. This group home houses teenage boys between the ages of 13 and 15, the majority of whom attend public school. Youth Care & Beyond serves young men and women ages 10-19 with intellectual disabilities.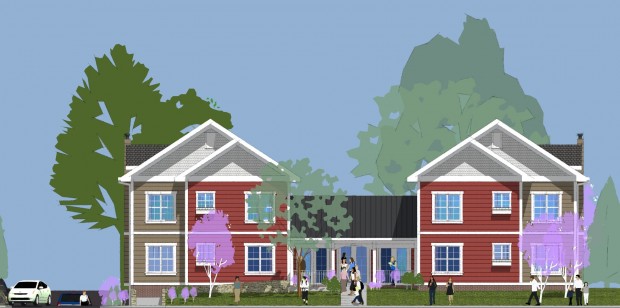 Youth on the homeward bound track may spend more time in their home environment than in conventional group homes. Youth move through our motivation system levels of Daily, Weekly and Achievement needing fewer and fewer interactions per day. Please use newer version of your browser or visit Internet Explorer 6 countdown page for more information. Older children are taught how to budget, shop for groceries, cook meals, use the public transportation system, and, in some cases, hold down a job. In the Memphis-area group homes, some youth attend school on a Youth Villages residential campus and others attend public schools. The home features a large living room and activities area, a large kitchen, several bedrooms with bunkbeds, a large yard and basketball court and a pool. We fulfill our mission by providing residential Group Home A services to this very vulnerable group of children.
Through our existing partnership with Omaha Public Schools and Title I, the youth's educational needs are met and supported. Parents and families are given assistance on how to address problematic behaviors and staff are available to provide guidance.
Our data suggests that if a youth remains in our program for at least 6 months, he or she has an 92% success rate completing goals and moving to a lower level of care.
Youth who are not considered appropriate for our program have behaviors that may harm our vulnerable population (addictions, untreated self harm issues, sexual assault, fire starting, etc) or IQ's over 110. Steven," a Youth Care & Beyond staff member, had "the right mindset and the right heart" to help his son, said "Peter"'s father.
Young people in the Atlanta-area group homes attend either the Inner Harbour campus school or a Douglas County public school.
Youth in this program experience teaching directed to improve moral development and effective problem solving. We consider a youth to have completed the program when he or she is showing improvement in referral behaviors and documented success on the motivation card of 90%.
When "Peter" came to Youth Care & Beyond, it was the final step on a journey that would ultimately reunite him with his family. Our hope is that we can help children make progress so they can eventually rejoin their own families, or succeed with a foster care family. To provide the highest level of care, reduce residential length of stay and improve reunification outcomes, we are working together to keep children close to and in contact with their families. The program holds a strong expectation of parent involvement, and we offer resources to facilitate regular visits as well as many events, such as quarterly Parent's Meetings (WINGS), that will allow families to interact and increase overall involvement in their youth's behavior and educational goals. Each home has a different program design that is targeted to address the unique differences of age and gender and issues of the youngsters in each home.