In a study recently done by the Society for Human Resource Management, it was found that 77% of organizations are using social media in their recruiting process, and 94% of those are using LinkedIn.
The real question, then, is not whether or not to use it (even if you aren't a trend-follower, there is still plenty of evidence to suggest that social media can help your organization), but instead how to use it to its fullest capacity. It defeats the whole purpose of having the social media account if you barely use it, or check in sporadically. Believe it or not, social media spaces are a great place to learn a little about who your clients are. You can use social media to share all kinds of information, from upcoming specials or promotions to events.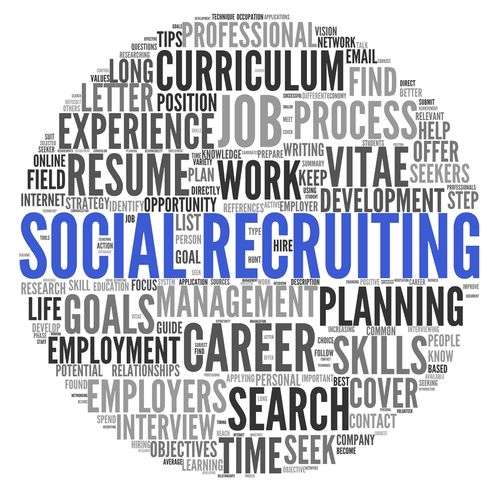 About Hot in Social MediaHot in Social Media is an independent online community for the social generation founded in 2012. For those of you who are working in Marketing, PR, Advertising or any other domain where a good understanding of social media marketing is a must nowadays and want to be up to date with the latest news and tips right when they are happening, you must subscribe to our Email, RSS or join Hot in Social Media on Facebook. Clearly, plenty of people have already jumped aboard the social media bandwagon and are riding off happily into the sunset.
Here are some tips and tricks to help your organization make the most of the social media to recruit process.
It isn't enough to just share things regularly; participate in conversations that take place on your company's social media page, and start conversations of your own to make an active community space.
Your followers won't keep landing on your page if they don't feel like you are offering them anything interesting or beneficial, however, so be sure that you are being intentional about what you are using the space for, and what you hope your clients will get out of the experience. Let social media be a vehicle through which you showcase what's important to you and your company.